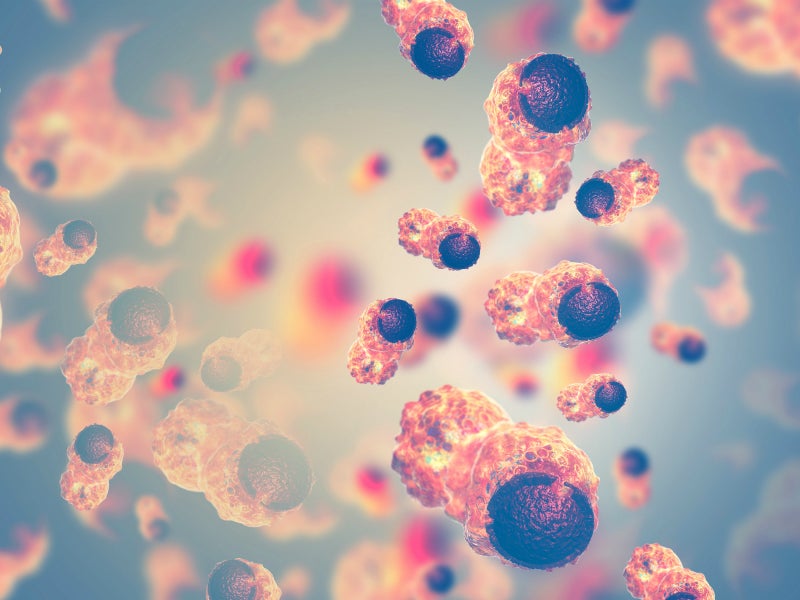 On July 27, AstraZeneca announced that it had entered a new global development and commercialisation agreement with Daiichi Sankyo Company for DS-1062, Daiichi Sankyo's proprietary trophoblast cell-surface antigen 2 (TROP2)-directed antibody-drug conjugate (ADC) and potential new therapeutic for the treatment of multiple tumour types. AstraZeneca will pay Daiichi Sankyo an upfront payment of $1bn in staged payments. $350m is due upon completion with $325m after 12 months and $325m after 24 months from the effective date of the agreement.
AstraZeneca will pay additional conditional amounts of up to $1bn for the successful achievement of regulatory approvals and up to $4bn for sales-related milestones. DS-1062 is currently in development for the treatment of multiple tumours that commonly express the cell-surface glycoprotein TROP2. Specifically, TROP2 is overexpressed in the majority of non-small cell lung cancers and breast cancers, both of which are tumour types that have long been a strategic focus for AstraZeneca. News of this agreement comes after a $6.9bn agreement last year between the two pharmaceutical companies, resulting in the successful development of another ADC, Enhertu (trastuzumab deruxtecan), which gained the Food and Drug Administration (FDA) approval in breast cancer in December 2019 and Breakthrough Therapy Designation for gastric and lung cancer in May 2020.
Many experts consider ADCs to be the future of chemotherapy due to their ability to specifically target cancer-associated antigens and deliver a toxic payload, thus reducing the harm to non-cancerous cells that are associated with systemic treatments. Eight ADCs are currently approved by the FDA. The most recent of these is Immunomedic's sacituzumab govitecan, which won a narrow label for the treatment of previously treated patients with metastatic triple-negative breast cancer in April 2020. Similar to DS-1062, sacituzumab govitecan also targets TROP2, but Daiichi Sankyo appears to be focusing its early clinical development in patients with non-small cell lung cancer.
Immunomedics' clinical development is largely focused on breast cancer. Both markets are potentially highly lucrative. Immunomedics hopes to expand its target patent population by gaining labels in earlier lines of therapy, including in the third line and post neoadjuvant treatment for the pre-treated hormone receptor-positive (HR+) / human epidermal growth factor receptor 2 negative (HER2-) metastatic population. GlobalData expects the latter indication will be a harder market to penetrate given its highly competitive nature, even in later lines, as well as the lack of clinical data in this setting.
Sacituzumab govitecan and DS-1062 are both in early-stage clinical development in the non-small lung cancer setting, where they will compete for market share. GlobalData anticipates that several factors will determine competitive advantage in this setting. AstraZeneca will utilise its considerable experience and infrastructure in drug development, giving it a clear edge over its competitor as is best demonstrated by an FDA rejection for Immunomedics in January 2019 based on 'chemistry, manufacturing and control matters'.
Therefore, GlobalData believes that AstraZeneca may have an advantage in getting its drug to market. However, achieving best-in-class status will likely be determined by antibody affinity and stability of the linker, in addition to the potency and toxicity associated with the respective payloads of the two agents. Therefore, first-to-market advantage and best-in-class status will be crucial determinants for the success of these two competing agents and their future place in the treatment paradigm for non-small cell lung cancer.