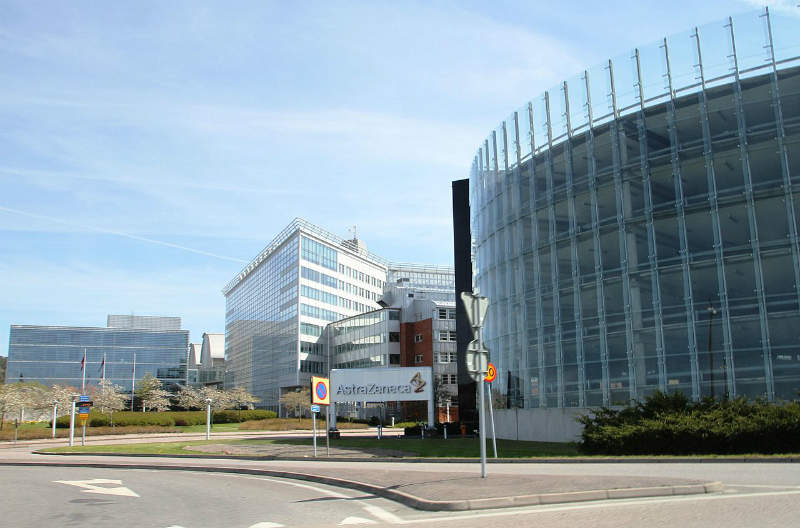 Since hitting the market in 2015, drugs that target poly (ADP-ribose) polymerase (PARP) have transformed the clinical management of cancers harbouring BRCA-mutations (BRCAm). AstraZeneca's Lynparza (olaparib) was the earliest PARP inhibitor to be commercialised, earning approvals for the treatment and maintenance of breast or ovarian cancer patients following at least one line of chemotherapy.
On June 27, AstraZeneca and Merck & Co. announced positive results from the randomised, placebo-controlled Phase III SOLO-1 trial of Lynparza as a first-line maintenance therapy for women with BRCAm advanced ovarian cancer. These data position Lynparza to become the first PARP inhibitor approved as first-line therapy, providing a boost to AstraZeneca's market-leading position against growing competition from Clovis and Tesaro.
PARP inhibitors
PARP inhibitors exploit vulnerabilities in cancers with DNA repair defects to target tumors while limiting damage to normal tissue. Early research identified BRCAm as a likely biomarker for PARP inhibitor efficacy, sparking genetics-oriented clinical trials that led to Lynparza's approval and the subsequent 2016 authorization of Clovis' Rubraca (rucaparib) for treatment of BRCAm ovarian cancer.
Meanwhile, growing preclinical evidence pointed towards the potential utility of PARP inhibitors in certain non-BRCA mutated cancers, including up to 22% of all breast tumours. In 2017, Tesaro's Zejula (niraparib) achieved a third PARP inhibitor approval while breaking ground as maintenance therapy for platinum-sensitive ovarian cancer regardless of BRCAm status. GlobalData believes that PARP inhibitor developers will be rewarded by taking broader aim at disease spaces outside of BRCAm ovarian and breast cancers, including gastric, pancreatic, and squamous non-small cell lung cancer.
Experts interviewed by GlobalData are confident that Lynparza will soon be approved in the front-line setting for ovarian cancer, and are optimistic about its potential in metastatic prostate cancer. However, they also noted Lynparza's relatively similar efficacy and toxicity compared with other approved PARP inhibitors, suggesting that the label differences between the brands may eventually equalize as other planned or ongoing trials progress.
Alternative treatments in the pipeline
The late-stage clinical pipeline is crowded with experimental and approved products seeking label expansions. Both Clovis and Tesaro are conducting several Phase III trials with their respective products in prostate cancer, metastatic breast cancer, and ovarian cancer. Pharmaceutical giants Pfizer and AbbVie are also poised to enter the PARP inhibitor space. In early June, Pfizer was granted Priority Review by the FDA for its experimental PARP inhibitor, talazoparib, in patients with inherited BRCAm with metastatic triple negative or hormone receptor-positive(HR+)/HER2-negative breast cancer.
Nevertheless, Lynparza has maintained its position, leading all PARP inhibitors with $119M in Q1 2018 sales. In comparison, sales for Rubraca and Zejula over that same period totaled $18.5M and $49M, respectively. AstraZeneca also remains the only company with a marketed PARP inhibitor in Asia.
Initially greenlit in early 2018 for the maintenance treatment of platinum-sensitive ovarian cancer in Japan, Lynparza kept its momentum with a second Japan approval in July for use in patients with HER2-negative BRCAm breast cancer. The drug is in several Phase III trials, including as a monotherapy for metastatic castration-resistant prostate cancer and as a combination with paclitaxel for advanced gastric cancer.
GlobalData believes that AstraZeneca faces a saturated future market, and will need to leverage its geographic, trial enrollment, and early launch advantages in order to remain the long-term market leader of PARP inhibitors.