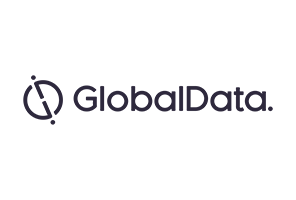 After the termination of Takeda's pioglitazone and Merck & Co.'s verubecestat, vTv Therapeutic's azeliragon is now the third pipeline drug to fail clinical trials for Alzheimer's disease (AD) this year.
Azeliragon is an oral, small molecule antagonist of the receptor for advanced glycation endproducts (RAGE). The therapeutic rationale for the use of RAGE inhibitors in AD is supported by the observation that sustained activation of RAGE by its binding to Aβ in neuronal and microglial cells in the blood-brain-barrier is a key driving component of amyloid plaque formation. The basis of the therapeutic efficacy of RAGE inhibitors in AD is alleviation of the plaque burden to preserve or restore cognitive function. The inhibitors' ability to manifest widespread therapeutic benefit, as observed during the discovery stage, implies a disease-modifying effect in AD.
The hurdle for azeliragon, however, was that its mechanism of action is yet unproven in AD. Key opinion leaders interviewed for GlobalData's report, PharmaPoint: Alzheimer's Disease – Global Drug Forecasts and Market Analysis to 2026, expressed concern about this pipeline drug given the lack of efficacy data to back up the scientific rationale behind it. As such, GlobalData had originally forecast that this drug would generate only minor sales.
Despite the three pipeline failures so far, there is some interesting news in the AD space to watch out for during the rest of 2018. In H2 2018, Intra-Cellular Therapies' lumateperone (ITI-007) is expected to report the outcome of the interim analysis of its Phase III trial in agitation associated with dementia, including AD. Additionally, Biogen and Eisai are expected to report the final Phase II results for their Alzheimer's pipeline drug, BAN2401; notably, the two companies elected to continue a mid-stage study of BAN2401 despite the drug missing the primary endpoint of an interim analysis in 2017.
The highest-profile event for the year may be the announcement that Roche plans to initiate a new Phase III program for gantenerumab in patients with prodromal to mild AD starting in July 2018. This is a high-risk move by Roche considering the fact that gantenerumab missed both its primary and secondary efficacy endpoints back in 2014, and discontinued its Scarlet RoAD trial. However, Roche has decided to proceed with the development of its monoclonal antibody. According to GlobalData's Alzheimer's disease report, gantenerumab is forecast to become the second-highest selling drug in AD, generating $1.8B in sales 2026, if it reaches the market. Although GlobalData does not anticipate any more trial terminations in AD this year, it would not be a huge surprise to see additional failures in AD.
For more insight and data, visit the GlobalData Report Store – Pharmaceutical Technology is part of GlobalData Plc.