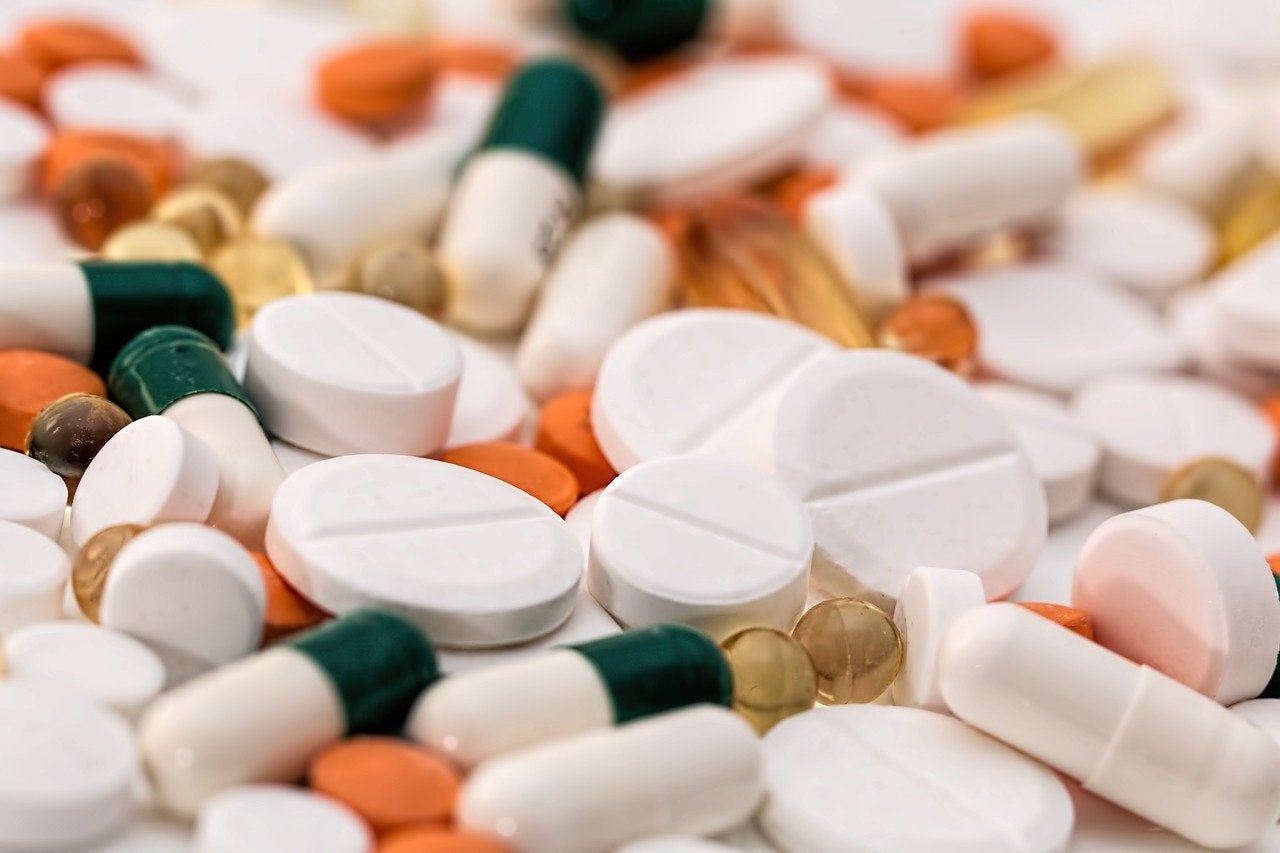 Half of the top 20 Bio/Pharma companies saw a decline in market capitalisation (market cap) in Q3 2020, which ended on September 30, compared to the growth seen in the previous quarter. While Q2 2020 showed market cap increases across the board, Q3 had a marginal aggregate increase of 0.7% compared with Q2 2020. This is significant as Q3 witnessed generally strong trading for mega and large cap stocks, as shown by the Dow Jones Industrial Average and the S&P 500 indices.
Figure 1: Market Capitalisation of the Top 20 Bio/Pharma Companies by Market Cap, Q3 2020 vs. Q2 2020.
Credit: GlobalData, Pharmaceutical Intelligence Center Companies Database (Accessed 5 November 2020).
Half of the companies in the top 20 Bio/Pharma companies list reported positive market cap growth in Q3, with Pfizer Inc and Daiichi Sankyo Co Ltd reporting double-digit percentage growth, according to GlobalData's Pharmaceutical Intelligence Center Companies Database. Pfizer's reported 12.3% quarter-on-quarter growth in market cap was fueled by the performance of its oncology biosimilars, including Ruxience (rituximab), which launched in Q3. Pfizer continued its ongoing efforts during Q3 with its Covid-19 vaccine candidate with BioNTech, BNT-162b2, which is currently in Phase III development and may become a first-in-class Covid-19 vaccine. This boosted the company's stock significantly. The company received additional positive news during Q3 relating to the drug, including trial expansion and multiple supply agreements, such as the 200 million dose contract agreement with the EU that was proposed in early September. These also had a positive effect on Pfizer's market cap.
Daiichi Sankyo's reported market cap growth of 12.2% from Q2 to Q3 2020 was most likely due to the success of its human epidermal growth factor receptor 2 (HER2)-positive breast cancer drug, Enhertu (trastuzumab deruxtecan), which received European Medicines Agency approval in July 2020 and became one of the most-prescribed drugs for HER2-positive breast cancer. Additionally, Japan's Ministry of Health, Labour and Welfare selected the company as a provider for the Japanese government's "Emergent Initiative to Build Production Capacity for Covid-19 Vaccines." The company was chosen based on Daiichi Sankyo's messenger ribonucleic acid (mRNA) vaccine DS-5670, which is currently in Phase I trials for the prevention of Covid-19. The funding includes support for added manufacturing capacity to bolster the future manufacturing of complex biologics including Covid-19 vaccines.
Gilead Sciences Inc, Bayer AG, and AbbVie Inc had declines in market cap of more than 10% in Q3 2020. Gilead Sciences reported a decrease of 17.9%. According to GlobalData's Drug Sales and Forecasts Database, this was likely due to declining drugs sales forecasts in Q3 for remdesivir, Gilead's Covid-19 treatment, as alternative treatments and Covid-19 vaccines emerged. Another factor that decreased Gilead's market cap was its September 13 announcement of its planned $21B acquisition of Immunomedics, which affected its market cap due to the high cost. This also caused a decline due to Gilead's unfavourable history of acquisitions, such as Galapagos, which is yet to pay off for the company due to regulatory issues with its rheumatoid arthritis drug filgotinib.
Bayer's market cap decline of 15.5% in Q3 was mostly unrelated to its pharmaceutical business and was instead due to the impact of Covid-19 on sales from its agricultural business. AbbVie's 10.7% market cap decline in Q3 was due to its top-selling drug, Humira (adalimumab), facing struggling sales in Europe due to greater competition from biosimilars.
This significant decline compared with Q2 for half of the Top 20 Bio/Pharma companies means they will be looking to boost their sales as much as possible in Q4 in order to finish the financial year in a stronger position, despite the economic impacts of Covid-19. It is likely that the impact of Covid-19 will increasingly divide the Top 20 Bio/Pharma companies into winners and losers, with those who either focused on developing a Covid-19 vaccine or who doubled down on their existing R&D efforts coming out on top.