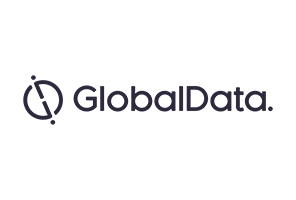 On January 25, Biogen reported record revenues for both its full year and Q4 of 2017, at $12.3B and $3.3B, respectively. The full-year results represented a 7% growth compared with the prior year and were better than expected. Going forward, what will drive Biogen's revenue?
Currently, the majority of Biogen's revenue is derived from its multiple sclerosis (MS) portfolio. According to GlobalData, the MS market is forecast to reach $25.3B in 2026 and is one of the largest disease areas in neuroscience. Biogen is the dominant player in MS, with several top-selling products such as Tecfidera and Avonex. However, the MS market is becoming increasingly crowded, and new market entrants such as Roche's Ocrevus (for which Biogen receives tiered royalties of 13.5–24% on US sales and 3% on worldwide sales) and Merck's Mavenclad are likely to pose stiff competition to Biogen's existing product line. Going forward, Biogen will have to diversify its portfolio in order to lower its reliance on MS, given its increased competition.
Outside of MS, Biogen has limited growth drivers. With its spun-off hemophilia unit, Bioverativ, recently sold to Sanofi for $11.6B, Biogen only has one major driver for growth. Its spinal muscular atrophy (SMA) drug, Spinraza, which was approved in December 2016, has achieved $884M sales in its first year on the market and is on course to reach blockbuster status. However, unlike MS drugs, which require annual treatment at a constant dose and provide a reliable source of revenue for Biogen, Spinraza has varying dose requirements, in which patients are given frequent dosing at the beginning of treatment and will then reduce the dose down to maintenance level. In terms of pipeline, Biogen will have to rely on the success of its promising Alzheimer's disease (AD) asset, aducanumab, which is forecast to generate $3B sales in 2026, according to GlobalData's Alzheimer's disease report. However, drug approval in AD is extremely challenging and several late-stage candidates have failed in recent years.
This leaves Biogen looking to acquire potential pipeline assets for growth. Biogen certainly has the resources to do it; as CFO Jeff Capello commented in its Q4 conference call, Biogen is able to utilise as much as $37B for acquisition from its current cash balance plus leveraging on its future cash flows. Given its focus in neuroscience, especially after the spin-off of its hemophilia unit, many expect Biogen will target companies with promising late-stage neurology assets. Acorda, with its promising Phase III Parkinson's disease (PD) pipeline asset, CVT-301, has attracted interest from Biogen. CVT-301 is a rapid-acting, inhaled version of levodopa and key opinion leaders interviewed by GlobalData identified it to be a very useful rescue drug for PD patients. Acorda's recent high-profile failure of its other Phase III PD asset, tozadenant, means the company is now more affordable, relatively speaking, for potential buyers.
Biogen recently announced a $217M deal to buy Karyopharm and its early-stage pipeline assets, including KPT-350, to further strengthen its dominance in neuroinflammation. However, the deal is unlikely to have an effect on Biogen's financials in the near term, as the drug it is still in early stages of development. Biogen is cautious in bringing in major acquisition of late-stage assets; as Biogen's CEO Michel Vounatsos commented in its Q4 conference call, the company does not "see a frenzy" in terms of drawing up major deals and is "contemplating early assets, which remains the sweet spot where we can add tremendous value." However, given the headwinds in its core MS market and the large amount of resources available, a major deal from Biogen in the near future is not unexpected.