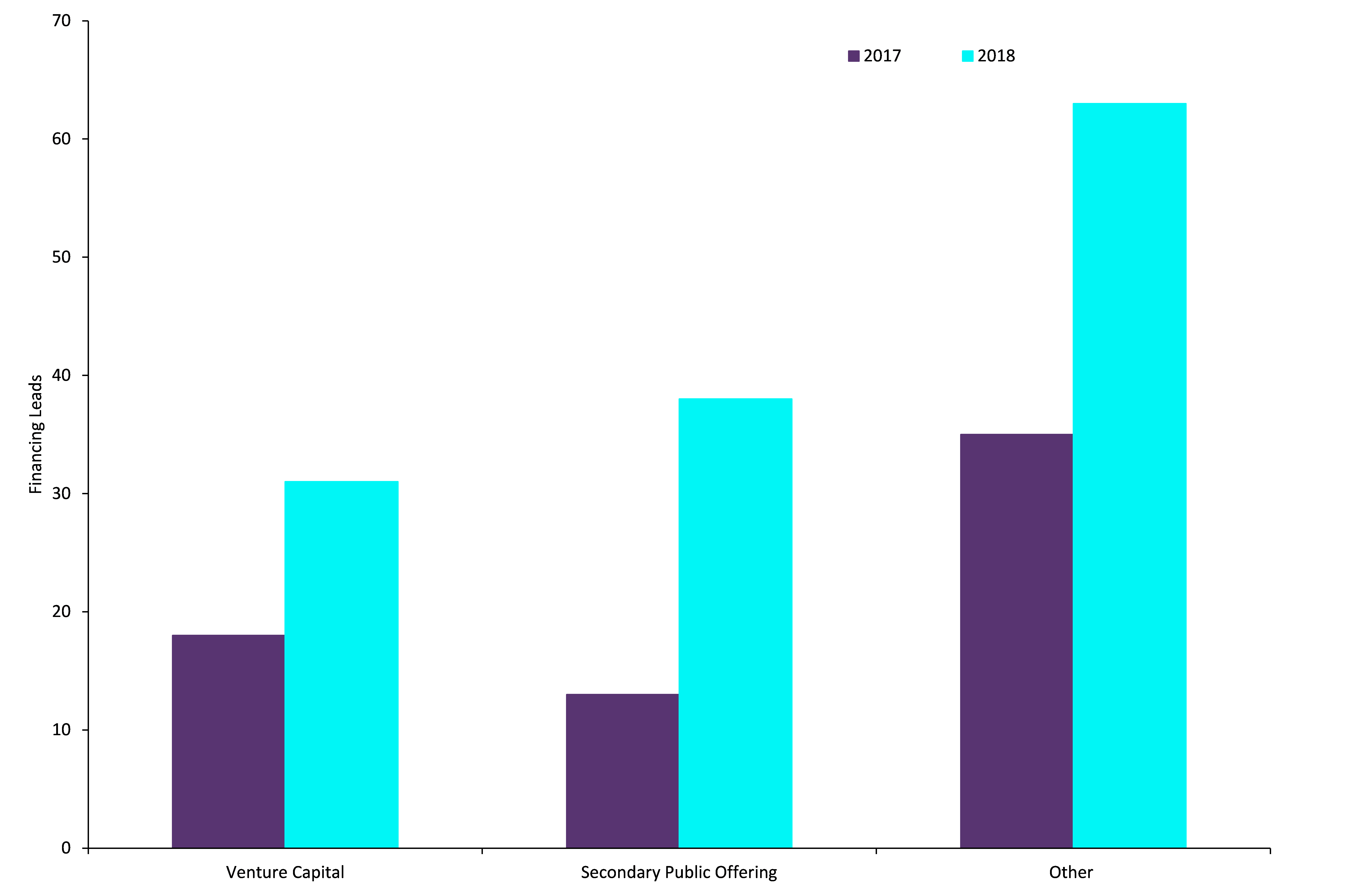 When reviewing the financing leads that occurred in January 2018, GlobalData has determined that more financing leads occurred and more funding for biopharmaceutical companies was secured in January compared to the same period of last year.
According to the GlobalData's Lead Sheet, more than 132 financing leads worth $11.72B occurred in January 2018, which is a considerable improvement over the 66 financing leads worth $2.06B that occurred in January 2017.  A breakdown of those leads based on type and amount raised can be seen in Figures 1 and 2.
Figure 1: Number of financing leads by type.
Figure 2: Amount of financing raised by type in USD millions.
Upon further analysis of the charts, it is apparent that there was more than a 50% increase in the amount of each financing type in January 2018 compared to January 2017, including venture capital investments, secondary public offerings, and other types such as grants, initial public offerings (IPOs) that were filed and completed, milestone payments, and private debt and equity placements.
It is also worth noting that in both January 2017 and 2018, there were fewer secondary public offering financing leads than other types, but secondary public offerings raised more money than other types.
As this review only compared January 2017 and 2018, it has shown just a small trend in the possible funding for biopharmaceutical companies in 2018. If this trend continues, GlobalData believes that secondary public offerings will continue to raise the most money in 2018.