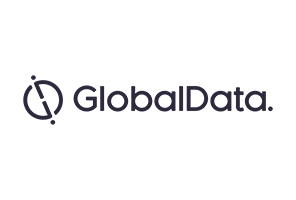 Celltrion, the South Korean biopharma company responsible for the launch of Truxima, the first-ever Rituxan biosimilar for oncology, faced a significant setback recently. Following Truxima's approval by the European Medicines Agency (EMA) in February 2017, Celltrion also submitted for regulatory approval in the US, hoping to gain first-to-market advantage over rival Sandoz's rituximab biosimilar Rixathon.
Rixathon was approved by the EMA in June 2017 and is currently under FDA review, with a Prescription Drug User Fee Act (PDUFA) date of July 12, 2018. On April 5, Celltrion received a complete response letter from the FDA rejecting the biologics license applications (BLAs) for Truxima, and also Celltrion's Herceptin biosimilar, partially due to poor aseptic practices at Celltrion's manufacturing plant in Incheon, South Korea. This negative decision is likely to push Truxima's launch back to Q4 2018 at the earliest, from the original anticipated launch date of Q2 2018, creating an opportunity for Sandoz to take the lead with Rixathon in the US.
In the UK, where both Truxima and Rixathon are available, the list price of both drugs is similar, both being at a discount of 10% compared to branded Rituxan. However, Celltrion has stated that the actual discount is closer to 30–40% in the UK market. This substantial pricing advantage has led to a faster-than-expected uptake of Truxima. As of August 2017, Celltrion reported that Truxima sales accounted for over 30% of rituximab sales in the UK. In parallel, Roche reported a 16% drop in Rituxan sales in Europe in Q3 2017, and 11% for the full year, as a result of biosimilar erosion and pricing pressure from both Truxima and Rixathon.
The strong uptake of rituximab biosimilars in Europe is expected to be repeated in the US, though potentially at a slower rate, as not all payers will mandate the use of a biosimilar version of Rituxan. Nonetheless, the $7B in sales that branded Rituxan achieved in 2017 is plenty of incentive to vie for first-to-market advantage in the US.
For more insight and data, visit the GlobalData Report Store – Pharmaceutical Technology is part of GlobalData Plc.