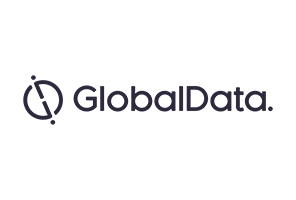 As European health systems grapple with the oft-noted twin challenges of a burgeoning ageing population and the need to fund expensive new treatments, biosimilars have emerged as an attractive option for governments to rein in drug costs.
Last year, the European Medicines Agency (EMA) approved 15 biosimilars, more than in the previous five years combined. The main beneficiaries of this development were Amgen with two approvals, Celltrion with four, and Sandoz with three. Six other companies—Gedeon Richter, Boehringer Ingelheim, Samsung Bioepis, Sanofi, Merck & Co., and Stada Arzneimittel—garnered one regulatory approval each. In some instances, the same biosimilar was approved under a variety of brand names, reflecting a range of therapeutic indications.
In contrast to the US, where Abbvie's patent protection strategy has proved adept in restricting competitor entry until 2023 at the earliest, four biosimilar versions of Humira (adalimumab) were approved in Europe last year. In 2017 there were also six EMA approved biosimilars of rituximab and two of teriparatide, as well as individual approvals for insulin and etanercept. Despite the drugs being priced at a significant discount to the originator compound, takeup of the biosimilars has nevertheless varied according to individual European country and the approved indication.
From an outsourced manufacturing perspective, the longed-for bonanza following the increased approval of biosimilars has yet to materialise. Indeed, according to PharmSource, not a single EMA-approved biosimilar was manufactured by third parties (contract manufacturers) in 2017. The overwhelming majority were produced either in-house or through licensing arrangements such as the Samsung-Biogen manufacturing and development joint venture.
This is not altogether surprising, as the major biosimilar participants are themselves global pharma companies that are far more likely to utilise their in-house capabilities than relinquish control to the outsourcing sector. Contract manufacturers may have secured multiple manufacturing relationships with emerging BioPharma companies such as that between Coherus and Catalent, or between Oncobiologics and Ajinomoto Althea. However, with the biosimilar spoils restricted to the largest players, success for CMOs in penetrating this sector remains tantalisingly out of reach.
Related Reports
PharmSource: Catching a Wave: How Much Will CMOs Benefit From Biosimilars? January 2015, Report Code GDHCPS0005