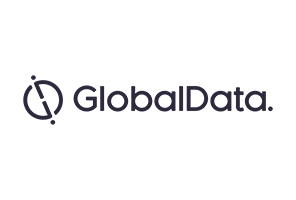 On 7 March, Merck completed a major strategic collaboration for the global co-development and co-commercialisation of Eisai oncology drug Lenvima (lenvatinib mesylate) worth up to $5.76B.
The partnership deal will see the Japanese pharma company Eisai and the US pharma company Merck jointly develop and commercialise Lenvima as both a monotherapy and a combination drug with Merck's anti-PD-1 therapy, Keytruda (pembrolizumab) for multiple cancer indications. Eisai will book global product sales for Lenvima; however, both companies will equally split gross profits. While Lenvima is currently approved for thyroid cancer as a monotherapy and as a combination drug for renal cell carcinoma (RCC) patients who have failed previous therapy, regulatory applications have been submitted for Lenvima as a monotherapy for hepatocellular carcinoma for Japan, the US, Europe, China, and other countries.
While the Phase III clinical trials are in progress for combinations of Lenvima with Keytruda or Lenvima with everolimus, January of this year saw the FDA grant a Breakthrough Therapy Designation for the Lenvima-Keytruda combination for advanced and/or metastatic RCC. The decision was based on an ongoing Phase Ib/II trial evaluating the combination drug in selected solid tumours, which included RCC and endometrial cancer. This provided proof of the synergistic effects on the overall response rate, regardless of treatment experience or PD-L1 tumour expression.
In addition, the agreement will also allow Eisai and Merck to jointly commence clinical trials for the Lenvima-Keytruda combination for supporting up to 11 indications across six cancer types (endometrial cancer, non-small cell lung cancer, hepatocellular carcinoma, head and neck cancer, bladder cancer, and melanoma) as well as a basket trial targeting multiple cancer types.
Eisai and Merck aim with this collaboration to maximise the potential of Lenvima for its current indications as well as pursuing further approvals as a combination drug with Keytruda across multiple cancers. This oncology collaboration has broadened both companies' oncology portfolios, in addition to providing enhanced opportunities and access to improved cancer therapies for patients worldwide.