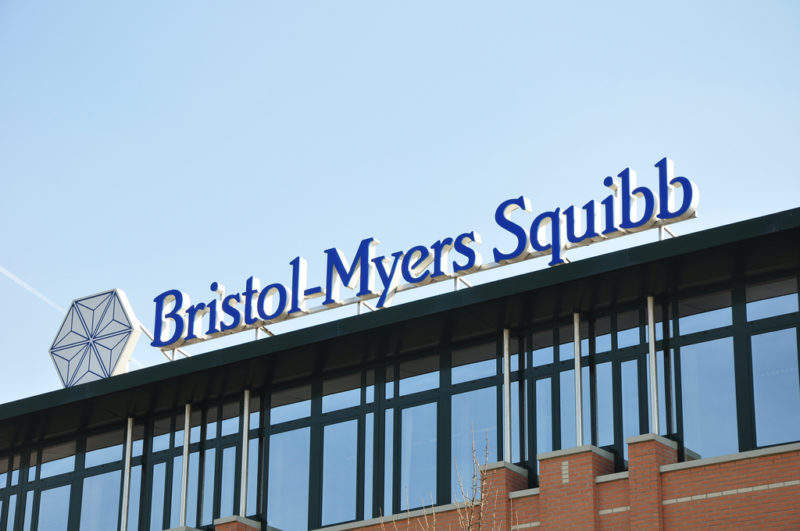 Today, Nektar Therapeutics and Bristol-Myers Squibb (BMS) announced a record-breaking partnership deal worth up to $3.6bn involving Nektar's NKTR-214, an early-stage immuno-oncology (I/O) drug designed to stimulate the expansion of T cells. Under the terms of the agreement, BMS will have an exclusive development period to investigate combination regimens of NKTR-214 and its own in-house flagship I/O drugs Opdivo (nivolumab) and Yervoy (ipilimumab) in 20 indications.
The ambitious planned development program will span nine tumor types including non-small cell lung cancer (NSCLC), melanoma, bladder cancer, and breast cancer. The majority of these solid tumors represent highly competitive markets, with multiple programmed cell death protein 1 (PD-1)/programmed death-ligand 1 (PD-L1) drugs approved for the same indications.
As companies begin to exhaust the possibility of label expansion for monotherapy applications of their PD-1/PD-L1 drugs, they have increasingly started to look both internally and externally for combination regimen candidates that could boost the clinical efficacy of their drugs and increase the potential for further approvals.
With the five already-marketed PD-1/PD-L1 drugs, and more coming down the pipeline, this creates a competitive scenario in which companies with early-stage I/O drugs could find themselves with multiple PD-1/PD-L1 development partners in the same indication. Thus far, these partnerships have been largely non-exclusive. Incyte has partnered with both BMS and Merck to evaluate Opdivo and Keytruda (pembrolizumab), respectively, in separate trials in combination with Incyte's indoleamine 2,3-dioxygenase (IDO) inhibitor epacadostat in melanoma, NSCLC, and head and neck cancer.
Incyte is also partnered with AstraZeneca and Roche for combination approaches in NSCLC. The lack of exclusivity goes both ways, as AstraZeneca is also partnered with Incyte's rival, NewLink Genetics, which has an IDO inhibitor in pancreatic cancer. NewLink Genetics is also working with Roche to develop next-generation IDO and tryptophan-2,3-dioxygenase (TDO) pathway inhibitors.
In melanoma, Incyte has both ongoing and planned pivotal trials with epacadostat in combination with either Opdivo or Keytruda. In the absence of any head-to-head trial comparisons of Opdivo and Keytruda, and considering the fact that the initial assumption that all PD-1/PD-L1 drugs have identical efficacy and safety is now being questioned as clinical data across tumor types mature, it will be interesting to see if the results of these parallel combination trials will be used as a surrogate marker for evaluating the superiority of PD-1/PD-L1 drugs in a particular indication.
The high volume of partnerships established between early-stage I/O companies and established players is evidence of the frenetic pace of deal-making that is occurring in the I/O space. With this approach of undertaking multiple partnerships, established players can hedge their bets as they wait for more clinical data to become available. However, today, BMS put a high-stakes bet down on NKTR-214's potential as a combination regimen partner, and this move could spur other major players such as Merck, Roche and AstraZeneca to hunt for their own exclusivity deals in the near future.
Related Reports
GlobalData (2017). PharmaPoint: Melanoma – Global Drug Forecast and Market Analysis to 2026, September 2017, PHARMADPP53905
GlobalData (2017). PharmaFocus: Visual Analysis of Immuno-Oncology Development and Opportunities, August 2017, PHARMADPA53783