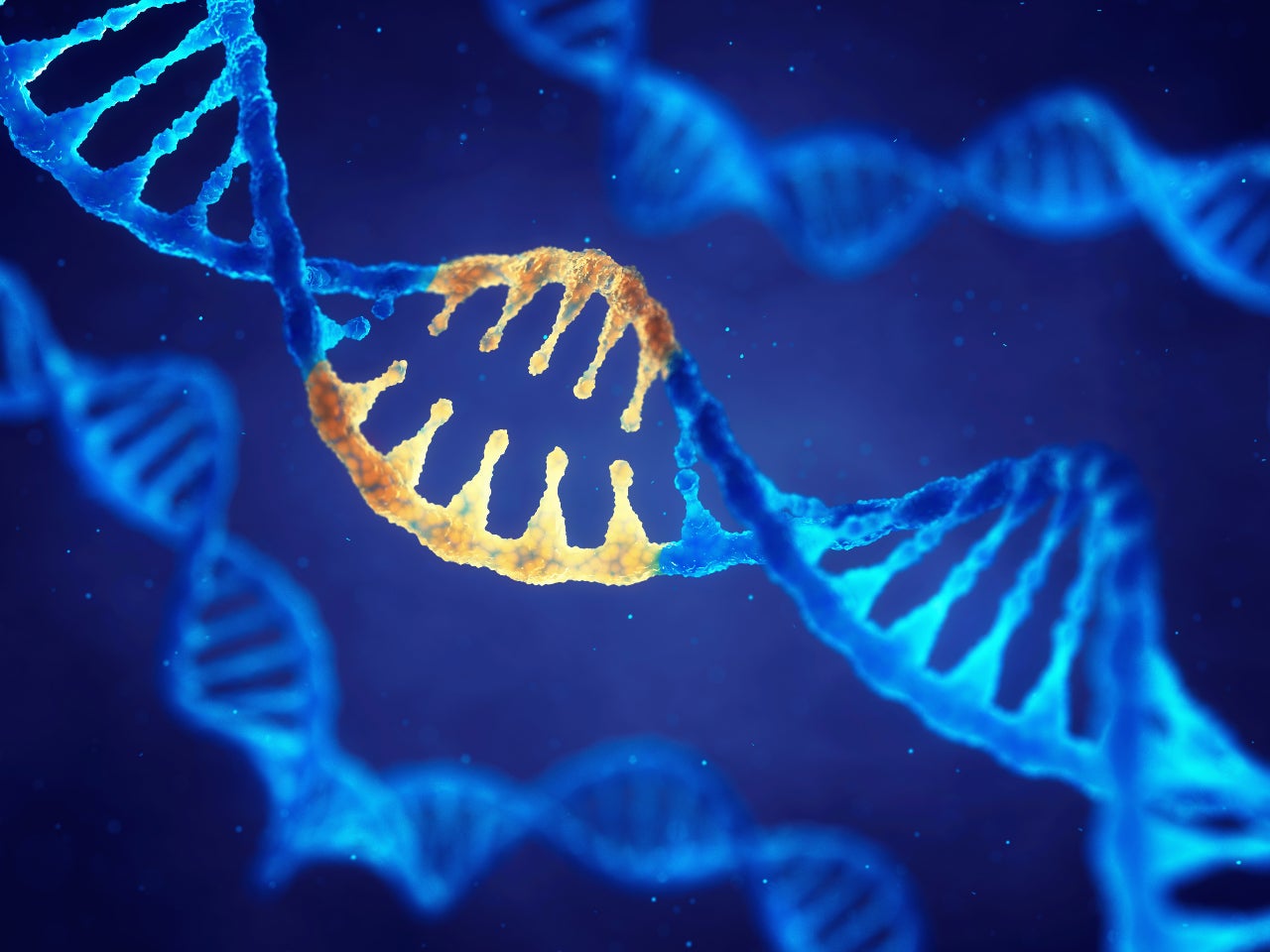 Viruses used in gene therapies and vaccines are close to a breakthrough that will speed up the manufacturing process, experts have said. This innovation will help solve the worldwide capacity crunch for viral vectors, which are a vital part of manufacturing many advanced therapy medicinal products (ATMPs) and some pipeline Covid-19 vaccines.
In a panel discussion called 'Cell and Gene Therapy' at Biotech Showcase 2021, which was held online on 11-15 January, Geoff MacKay, CEO of AVROBIO Inc (Cambridge, MA, US), and Jak Knowles, Chief Business Officer, Metagenomi Inc (Emeryville, CA, US), predicted that the next innovation in cell and gene therapy will be achieving stable producer cell lines for viral vector production. Achieving this 'would then be the same type of breakthrough that monoclonal antibodies had', said MacKay. The industrialisation of monoclonal antibody production in the late 1990s through cell culture and purification improvements, as well as the use of large bioreactors, resulted in increased titers and reduced costs, ultimately, allowing for the proliferation of these therapies.
A similar revolution in viral vector manufacturing is needed for the large volume of pipeline gene therapies set to be approved in the next few years, as they will require viral vectors. For more information, see GlobalData's PharmSource Trend Report: Gene Therapy Market Opportunity for CMOs – 2019 Edition.
Some Covid-19 vaccines also require viral vectors, including AstraZeneca's (Oxford, UK) adenovirus vector vaccine approved in the EU and granted emergency use by the UK's Medicines and Healthcare products Regulatory Agency (MHRA) and the World Health Organization (WHO). Johnson & Johnson's (New Brunswick, NJ, US) recombinant adenovirus vector vaccine JNJ-78436735 is in late-stage development. An FDA advisory committee meeting on 26 February is expected to recommend an emergency use approval, and the EMA is expected to rule in mid-March. Increased demand for viral vectors to produce vaccines adds to the current capacity problem.
Adherence problems mean viral vector runs do not always produce consistent results, especially when manufactured by small companies and academic institutions, Knowles said. However, components such as lentivirus are 'well on the way' to be produced consistently and reproducibly, he added.
Automation and CMOs
Several panellists advocated for gene therapy companies to invest in key parts of the manufacturing process in-house, rather than outsourcing all production to CMOs. Mani Foroohar, Managing Director and Senior Research Analyst at SVB Leerink (Boston, MA, US), described AVROBIO's strategy as a switch from the use of drug manufacturing 'as a defensive tool' to its use as 'a little more of an offensive tool' with investment in its Plato platform for automating lentiviral gene therapies. AVROBIO believes that it is 'essential' to develop and own an in-house vector with a high titer and manufacturability, MacKay said. It will enable the company to adjust the multiplicity of infection of its lentivector to deliver an appropriate vector copy number to the target disease, and to boost the transduction efficiency, he said. In-house automation means that gene therapies could be manufactured in a large bioreactor, 'taking this open, manual petri dish science and turning it into pharma-grade medicine that could be manufactured in a professional way globally', MacKay said.
In turn, the automation of manufacturing will dramatically change bio / pharma companies' relationships with their CMOs by allowing an operator to 'hit the go button' on a process that stays the same in any location, said MacKay.
Panellist Rachel Haurwitz, CEO of Caribou Biosciences Inc (Berkeley, CA, US), which is developing allogeneic Chimeric Antigen Receptor T cells (CAR-T) therapies based on CRISPR genome editing, said that 'the process is the critical keystone' of cell and gene therapy development, and must be owned in-house by drug developers. The viral vector is made in-house, and Caribou is considering switching from outsourced cell handling to in-house operations in future too, she said.
Although the panellists advocated outsourcing some steps in ATMP production to CMOs, they noted the resources needed to train these service providers. "You wind up paying these folks to teach them how to make your product more often than not," Knowles commented. Panellist Arjun Goyal, Co-Founder and Managing Director, Vida Ventures (Boston, MA, US) pointed out limitations of CMOs such as the need for 'hand-holding' and their prioritisation of jobs that are easy to manufacture.
Cell & Gene Therapy Coverage on Pharmaceutical Technology supported by Cytiva.
Editorial content is independently produced and follows the highest standards of journalistic integrity. Topic sponsors are not involved in the creation of editorial content.