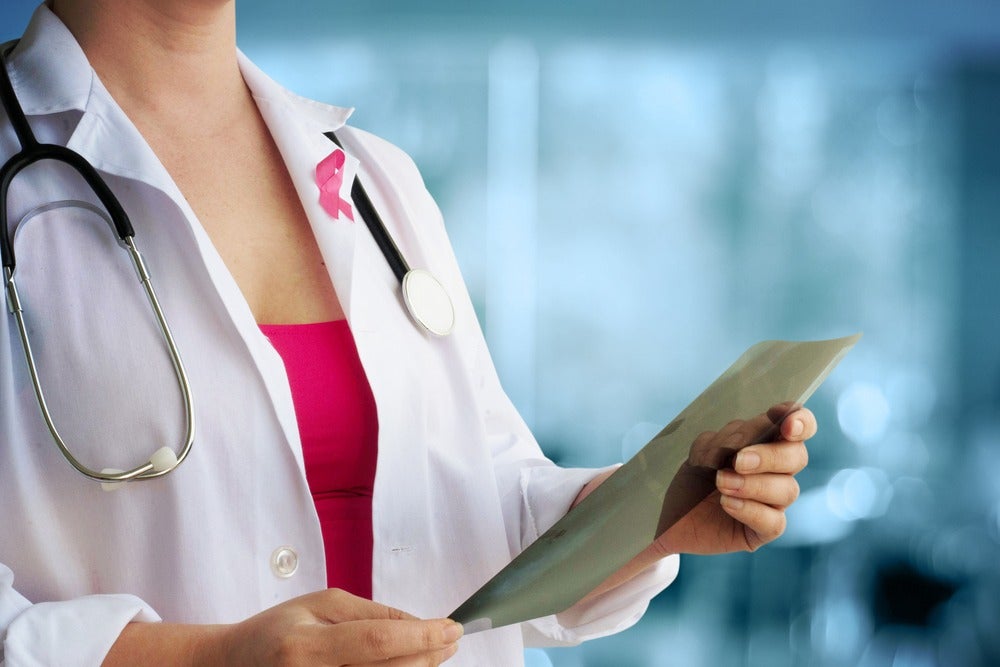 This year's American Society of Clinical Oncology (ASCO 2019) meeting in Chicago was a testament to the widespread use of checkpoint inhibitors (CPIs) in oncology.
Breast cancer and CPIs
The combined sales of the two leading anti-PD-1 CPIs, Keytruda and Opdivo, exceeded a staggering $14 billion in 2018 and nearly half of the patients (43.6%) with advanced cancer are eligible for treatment with CPIs in the US. Despite their pervasive use, not all cancers benefit equally from CPIs.
Breast cancer is one indication where CPIs haven't shown extensive clinical benefit. To date, Tecentriq is the only licensed CPI in this space, specifically in treatment-naïve triple negative breast cancer (TNBC) in combination with Abraxane, based on the IMpassion130 clinical trial.
Notably, although PD-L1 expression is very low on tumour cells in TNBC, selection of patients with tumour-infiltrating PD-L1–positive immune cells (ICs) determines benefit from Tecentriq + Abraxane. Consequently, unlike in lung cancer, Tecentriq's label is restricted to the treatment of TNBC with PD-L1–positive ICs. Another distinction between TNBC and other tumours appears to be the lack of clinical benefit in later treatment lines in the former. The reasons underlying the biology of this observation are not very well understood. However, presenters at the ASCO meeting recommended using Tecentriq in treatment naïve rather than in relapsed/refractory TNBC.
In line with these observations is the recent announcement of lack of benefit in the Keynote-119 trial, which evaluated Keytruda monotherapy in metastatic TNBC patients who are not restricted for PD-L1 expression and are eligible for second or third line treatment. Further supporting evidence came from preliminary data presented at the ASCO of a novel combination of the anti-PD-1 spartalizumab and the stimulator of interferon genes (STING) agonist MIW815 tested in advanced tumours. The combination was particularly active in patients with treatment naïve TNBC harbouring PD-L1–positive ICs. Although an association with efficacy was not mentioned in the presentation, the dose-dependent systemic increase in interferon-β (IFN-β) levels in patients treated with the combination warrants further study of IFN-β as a potential novel biomarker for this combination.
With accumulating clinical evidence, it is becoming more apparent that efficacy from CPIs necessitates indication-dependent optimisation. For cancers that do not appear to benefit from CPIs, further characterisation of PD-L1 may be necessary to adjust the threshold for or to determine the cellular origin of PD-L1 expression. To this end, clinical practice indicates that PD-L1 expression on tumour cells and immune cells does not equally predict clinical benefit from CPIs. In other cases, PD-L1 expression may not always predict response by itself and additional biomarkers are needed to accurately predict response. In addition, as we have seen with CPI + CPI or chemotherapy combinations, the discovery of novel combination partners is also another effective approach to potentiate or maximize clinical benefit from CPIs.
Related reports:
GlobalData (2018). Immuno-oncology Development Trends and Opportunities, November 2018, GDHCHT015
GlobalData (2018). Biomarkers and Companion Diagnostics in Oncology, December 2018, GDHCHT017