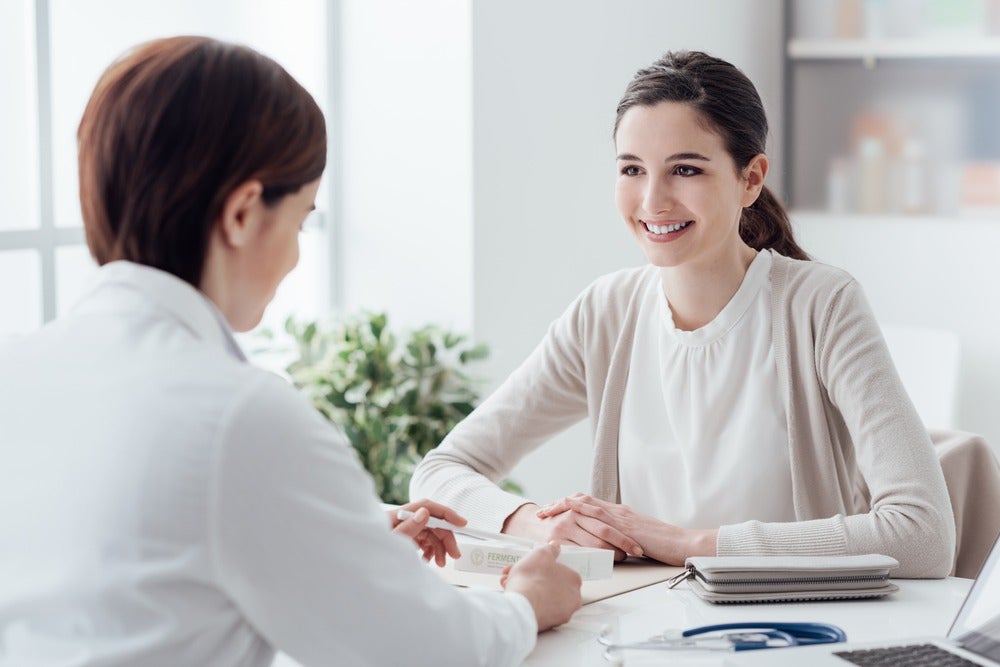 A recently produced US drug designed to help women with hypoactive sexual desire disorder (HSDD) is likely to enjoy better rates of takeup than its more recent competitors, according to experts.
Uptake of Vyleesi (bremelanotide), a drug produced by Amag Pharmaceuticals to treat women with HSDD, is expected to be slow, if approved, but is unlikely to encounter the same challenges as Sprout's Addyi, an already approved similar drug.
HSDD is a condition in which women lose interest in sex. While experts agreed with analyst reports citing bremelanotide's subcutaneous administration and tolerability profile as significant market hurdles, most said neither are insurmountable and bremelanotide will find niche use.
Phase III bremelanotide investigators said the trial experience showed a better-than-expected acceptance rate of the auto-injector and that patients — especially responders — were able to anticipate and manage nausea.
Bremelanotide FDA approval
Also, while bremelanotide's subcutaneous administration is less favourable than Addyi (flibanserin) — an approved oral HSDD drug produced by Sprout Pharmaceuticals, based in Raleigh, North Carolina — Vyleesi is unlikely to face the same safety-related challenges that severely reduced Addyi's uptake.
The alcohol use contraindication on the Addyi label, and the associated risk evaluation and mitigation strategy (REMS) programme, were major barriers, but bremelanotide is not expected to face either of these challenges. A REMS programme ensures that the benefits of a drug or biological product outweigh its risks.
Bremelanotide has a PDUFA date of 23 March 2019, at which the US's Food and Drug Administration (FDA) authority must make a decision on approval, but this is likely to be delayed by 3 to 6 months due to the FDA requesting additional Phase I data evaluating the ambulatory blood pressure changes in patients, an Amag spokesperson said. This requirement is unlikely to pose a significant hurdle to the approval process, it was reported.
Amag estimates that bremelanotide has $1 billion in revenue potential. Total sales estimates for bremelanotide in 2024 are $810 million, according to GlobalData figures. Amag has a market cap of $533.6 million.
Palatin Technologies licensed North American development and commercialisation rights of bremelanotide to Amag in January 2017.
Uptake of bremelanotide expect to be slow initially
The subcutaneous mode of administration will discourage use compared to an oral or intranasal drug, said Dr Robert Pyke, former Director of Clinical Research at Boehringer Ingelheim (where he led the Addyi programme) and President of Pykonsult (New Fairfield, Connecticut).
The drug's uptake will be slow at least in the first couple of years, he said, estimating that perhaps 1% of HSDD patients will use it. Amag estimates that the prevalence of HSDD among premenopausal women to be 10%.
Dr Sheryl Kingsberg, Division Chief of Behavioral Medicine of the University Hospitals Cleveland Medical Center, said the subcutaneous injection is quick and user-friendly.
The subcutaneous administration has not turned out to be as much of a deterrent as was first feared and there were no dropouts from the Phase III trials due to the method of administration and most women did not have any difficulty with the drug, the Dr Kingsberg added.
However, the general population is different from motivated trial subjects, so using the auto-injector will be a steep learning curve for some and since it is not a daily drug, there will not be too much pushback from patients, Dr Kingsberg said.
Bremelanotide is meant to be used as needed, 45 minutes before sexual activity. More than 90% of the patients in the Phase III studies reported that the self-injectable pen was easy to use, and women seemed to tolerate the fine-gauge needle well, said a spokesperson for Amag.
Nausea side effects a concern with bremelanotide
Besides the mode of administration, reported rates of nausea are worrying because of its impact on the drug's acceptance, said Dr Pyke.
The most frequent treatment-emergent adverse (safety) event among the 627 bremelanotide-treated patients across the two Phase III trials was nausea (250 events, 39.9%), according to a poster at the April 2017 Anniversary Congress on Women's Health conference. The same poster said 18% of patients had discontinued the study.
The overall trial dropout rate is comparatively bad since fewer patients dropped out of the Addyi trials, said Dr Pyke. This is especially concerning since patients are committed to being on the study after having gone through a lengthy consent process, he added.
Dr Kingsberg seemed less concerned about nausea rates, saying that considering approximately 40% had experienced nausea, an 18% dropout rate overall is acceptable because women can make a decision at the time not to take it. Also, trial subjects found the levels of nausea acceptable and there were very few dropouts specifically due to it, said Dr Kingsberg.
It is not clear if the nausea is linked only to the first use, or if it reduces with continued use, Pyke added. Nausea does seem to dissipate but that can be at any point during treatment since it is used intermittently, Dr Kingsberg said. Patients who have mild symptoms and robust responses are expected to stay on the drug, he added.
Using antiemetic medications was a successful strategy to combat nausea in the Phase III studies, noted investigator Dr James Simon, President of the International Society for the Study of Women's Sexual Health, Washington, DC.
Based on his trial experience, he said the nausea was relatively mild and did not get worse over time, but naturally did affect patients' interest in sexual intercourse.
Some analysts viewed the nausea rates as concerning, particularly since bremelanotide could potentially be used daily, but other sources have reported that experts did not anticipate bremelanotide to be used as often as that.
Overall, social media may have a significant impact on how women adapt to using an auto-injector or how they manage nausea, Dr Pyke said.
Some women will view the subcutaneous method of administration as a drawback, but it will depend on how it is rolled out, while the cost of the drug is another significant aspect, an HSDD expert said.
In contrast, a warning label on the Addyi prescription to not take alcohol with the drug significantly affected the medicine's uptake, the expert said.
On-demand nature of bremelanotide
The FDA restricted Addyi's use so much with the REMS programme that it is still not used very widely, said Dr Pyke.
In contrast, experts do not anticipate any major warnings or contraindications with bremelanotide. Addyi was approved in August 2015 to treat HSDD and had sales of less than $10 million in 2016, far short of the $1 billion target set by the company for July 2017, according to news reports.
Besides the REMS programme, wider issues with Valeant Pharma — today called Bausch Health Companies — acquiring Sprout and then selling it back two years later may influence the drug's success.
Valeant acquired Sprout in 2015 for $1 billion but sold the company in 2017 to a buyer affiliated with former Sprout shareholders.
Also, some women may prefer the on-demand nature of bremelanotide versus taking a daily medication chronically, said Dr Kingsberg. Also, those who tend to initiate sexual activity may want to have more control over their lives and prefer bremelanotide to taking a daily pill, Dr Simon said.
by Manasi Vaidya in New York
Manasi Vaidya is a Senior Reporter for Pharmaceutical Technology parent company GlobalData's investigative journalism team. A version of this article originally appeared on the Insights module of GlobalData's Pharmaceutical Intelligence Center. To access more articles like this, visit GlobalData.