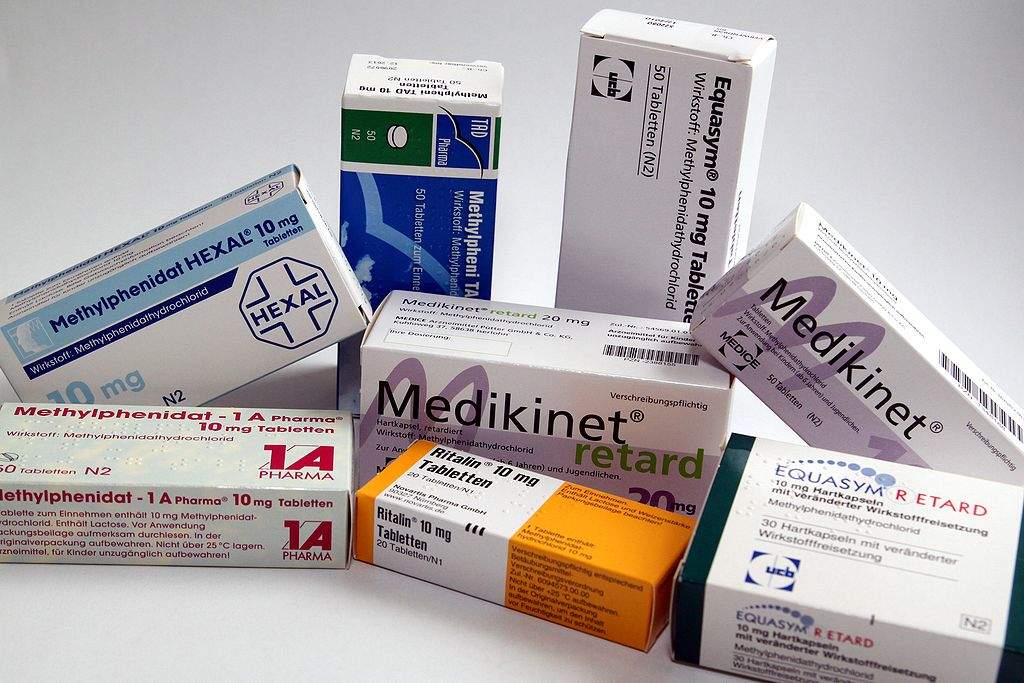 Many EU and US pharma companies are unaware they will need to change their drug packaging or export process after Brexit, a regulatory expert has said.
If drug makers change their drug's batch release site or have to reapply for a marketing authorisation, they will need to repackage their drug making this Brexit's biggest impact on pharma companies, said Lynne Byers, Executive Director of NSF International's pharma biotech services.
Currently, new drugs are approved in the EU by a mutual recognition procedure (MRP) whereby a single EU country assesses the product and awards a marketing authorisation , which then holds for all EU countries.
However, Brexit will shake up this system if no deal is reached between the UK and the EU before the end of March 2019.
The UK has said that it will automatically grant UK marketing authorisation to drugs that already have a centralised EU approval after Brexit occurs. However, this UK license will require a new marketing authorisation number that must be placed on the outside of the drug packaging. The same rule applies to products that are currently being sold in the EU after being originally approved in the UK; they will require a new marketing authorisation number to continue to be sold in the EU. The UK has given companies until the end of 2020 to make these adjustments, but the EU deadline for acquiring a new marketing authorisation holder (MAH) within the EU is March 29, 2019.
It is expected that many countries will give a grace period of six months for companies to change their drug packaging so that the new marketing authorisation number is displayed, but this change remains a huge task for companies that keep thousands of units in stock, Byers told us on the sidelines of the Convention on Pharmaceutical Ingredients (CPhI) WorldWide conference in Madrid, Spain on October 10.
Few pharma companies generate their own artwork, so the changes will need to be outsourced. It is unclear whether design houses, contract packaging organisations, and contract manufacturing organisations have sufficient capacity to update the packaging on time, Byers said. Because a different version of the packaging materials will be used, contract manufacturing organisations (CMOs) will need to change their bill of materials.
Additionally, significant administrative work must be performed, requiring cooperation between CMOs and their clients. If there is no grace period, pharma companies will need to write off their old packaging materials.
Batch Release: Another Packaging Pain Point
Drug packaging will also have to change after Brexit to accommodate changes to batch testing.
Packaging leaflets currently must state the batch release site for imported products—that is, the location where certification of the product by a qualified person (QP) took place. QP certification may be performed in one country for all of the EU.
However, after Brexit, UK certification will not be accepted in the EU. This means products exported from the UK will need re-testing in the EU, although the UK has said the reverse is not true.
This problem could affect any pharma company that has been using the UK as a batch release site for all of the EU. Many global companies, not just those in the UK, will therefore have to change their batch release sites if they plan to sell a product in the EU. Packaging leaflets, many of which have already been produced, will need to be reprinted to declare the new, EU-based batch release sites.For example, a product made in India or the US that is then exported to the UK before continuing to the EU would need duplicate testing, first in the UK and then in the EU. The burden of duplicate testing could lead foreign manufacturers to rethink their export routes and send their products directly to the EU to avoid shipment via the UK, said Byers.
If the UK were to join the European Economic Area (EEA), the impact of Brexit on packaging will be minimal, said Byers. However, she noted that this is highly unlikely due to the UK government's stated "red lines"; the UK has stated that it will not make a substantial contribution to the EU budget, which is a requisite for joining the EEA.
The best hope for the pharma industry is for mutual recognition agreements (MRAs) with other companies, similar to those the EU has with Japan, Canada, Australia, and New Zealand, Byers said. This would mean that importers will not need to redo testing on receipt into Europe.
However, it would take several years to put an MRA into effect, Byers warned, and in the meantime, if there is no MRA in place, the UK would need to re-inspect the packages. This raises the question of whether there is sufficient laboratory space in the UK to cope with the demand.
Most large pharma companies are preparing well for the packaging changes associated with Brexit, Byers said, but small and medium-sized companies are not fully aware of the burden, especially the need to set up a legal entity in the EU to perform QP duties. Many assume a post-Brexit transition period will happen, but this is far from certain. If no deal is reached by the day of Brexit, there can be no transition period, and the industry will face a sharp cliff on March 29, 2019.