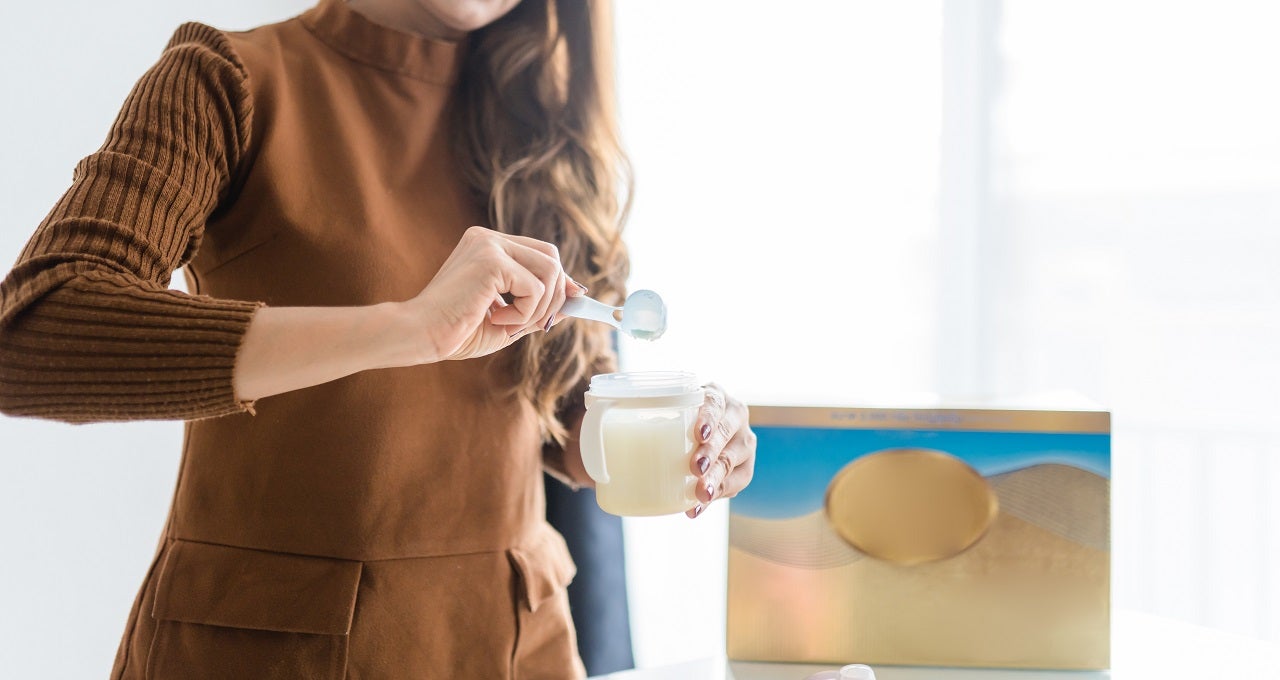 Bunge Loders Croklaan, an oils and fat solutions provider for the global food industry, unveiled a new lipid ingredient called Betapol Select that is claimed to make infant milk formula more suitable for Chinese babies.
Through extensive in-house research of breast milk samples of Chinese mothers and infant nutrition, Bunge Loders Croklaan found that the composition differed significantly from that of Western mothers' milk.
Breast milk from Western women was found to contain higher levels of a fat-like substance (lipid) named OPO compared to another lipid named OPL. Contrarily, breast milk samples from Chinese women were found to contain a higher ratio of OPL to OPO. Through this insight, Bunge Loders Croklaan developed Betapol Select, a premium quality ingredient that can be added to infant milk formula to replicate the OPO-OPL ratio in mother's milk, and help in complying with the Chinese Guobiao (GB) standards for infant and toddler formulae.
Infant formulae customised for Chinese babies are poised to strike a chord with two-fifths (41%) of Chinese consumers who say the choice of products for their children is always influenced by how well the product is tailored to the needs and personality of their child; notably, a further 55% claim to always be influenced by a products health credentials when purchasing for their child*.
While China has the world's second-largest baby population, at just 8.2kg per baby aged 0–3 years, the per capita consumption of baby milk in 2019*² is low by international standards, which indicates the untapped potential of the market. While the government put an end to the one-child policy of the 1970s, due to the high cost of child-rearing, most new generation parents are opting to only have a single child and provide the best upbringing for the child. This is supported by rising household disposable incomes and improving the retail distribution of baby products.
At the same time, a report published in February 2019 by the China Development Research Foundation found that exclusive breastfeeding rates in China are 29.2%, well below the government's 50% target. The lack of knowledge about the benefits of breastfeeding, coupled with a high proportion of working mothers, particularly in urban areas, has led to a sharp decline in exclusive breastfeeding rates in recent years. For instance, breastfeeding rates have declined rapidly after three to four months post-childbirth, largely due to the need to return to work after the 14 weeks' maternity leave.
Demand for infant formula in China continues to surge due to the convergence of these factors, with overall value sales of baby milk forecast to increase by 40% between 2019 and 2025 to reach $22.9 billion*². In this light, products that are claimed to be similar to mother's milk are poised to have a competitive edge over the competition in the Chinese market in the coming years.
*  -GlobalData Q3 2018 Consumer Survey – China published in September 2020
*²  – GlobalData Consumer Intelligence Center – Market Analyzers