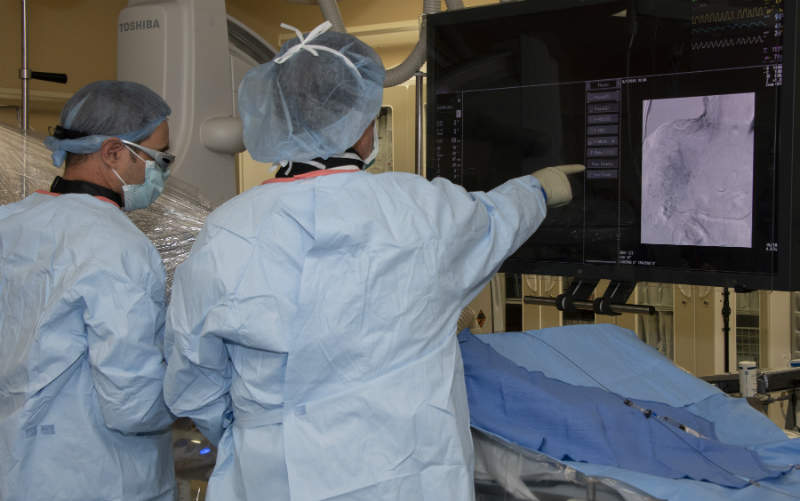 Exelixis' Cabometyx (cabozantinib) and Merck's Keytruda (pembrolizumab), although FDA approvable, have less secure market success prospects in hepatocellular carcinoma (HCC) in the second-line (treatment that follows a previous therapy that did not work) setting. This is due to both therapies having indistinguishable efficacy profiles with already approved treatments, experts said on the sidelines of the recent European Society of Medical Oncology Congress in Munich, Germany.
Cabometyx would be in competition with fellow tyrosine kinase inhibitor (TKI) Bayer's Stivarga (regorafenib) for the second line, experts said. Cabometyx may have some edge in certain side-effect severities and in patients who do not tolerate first-line, or initially prescribed, standard of care (SOC) Bayer's Nexavar (sorafenib), they added. Any potential Cabometyx advantage in biomarker MET expression remains to be seen but nonetheless may only be a small subpopulation, they noted. A biomarker is a measurable indicator of the severity or presence of some disease state.
With Keytruda, long-term market success ultimately depends on results from the ongoing Phase III, even if it is FDA approvable with positive Phase II data, experts said. With Bristol-Myers Squibb's Opdivo (nivolumab) already approved in the second line and under investigation in first-line HCC, this could potentially shrink Keytruda's market, they noted. Specifically, first-line Opdivo-failure patients are unlikely to use Keytruda in the second line due to both therapies' comparable PD-1 immunotherapy target, they explained. This is a therapy that targets PD-1, a protein in the cell surface that helps regulate the immune system.
Cabometyx has an FDA action date of 14 January 2019, while Keytruda's is 9 November. Cabometyx, already approved in renal cell carcinoma, is expected to reach $250m in HCC, as per an analyst report. There are no analyst estimates for Keytruda sales in HCC but it is expected to reach $16bn peak sales in 2026 in all indications. Keytruda is approved in a variety of oncology indications like melanoma and non-small-cell lung cancer.
Exelixis and Merck did not respond to requests for comment.
Safety, biomarker distinguishing factors for Cabometyx
Cabometyx is FDA approvable given its available clinical data, said Phase III CELESTIAL trial investigators Dr Philippe Merle, gastroenterology (GI) oncologist, Hospital de aa Croix-Rousse, Lyon, France, Dr Jean-Frederic Blanc, GI oncologist, Centre Hospitalier Universitaire de Bordeaux, France and Dr Lorenza Rimassa, deputy director, Medical Oncology Unit, Humanitas Cancer Center, Milan, Italy.
In CELESTIAL, the median overall survival (OS), a common measure in oncology trials, was 11.3 months with Cabometyx, while 7.2 months was reported in the placebo arm (hazard ratio 0.70), as per a January media release. Progression-free survival, was 5.5 months in the Cabometyx arm, while this was 1.9 months in the placebo arm (hazard ratio 0.40). PFS is the length of time during and after the treatment of a disease, such as cancer, that a patient lives with the disease but it does not get worse.
However, since Cabometyx's and Stivarga's efficacy profile – particularly in OS – in the second-line is comparable, this makes it challenging to distinguish which therapy would be the first choice, said Rimassa, Blanc, Merle and Dr Peter Galle, medical director, Mainz University Medical Center, Germany. Stivarga's Phase III RESORCE trial delivered an OS of 10.6 months versus 7.8 months in the placebo arm (hazard ratio 0.63).
However, there are no head-to-head, or drug-versus-drug, data to confirm they are comparable, with Stivarga's enrolment criteria being highly focused on good performance status patients, such as those having good liver function, Galle said. But Blanc noted Stivarga's clinical trial efficacy is validated in the real world with comparable efficacy results.
Although Cabometyx and Stivarga also mirror side-effect (adverse event) profiles, the different severity of certain events could be a guide in deciding which to use, said Rimassa, Blanc, Merle and Dr Michael Pishvaian, Phase I Program director, Lombardi Comprehensive Cancer Center, Washington DC.
With Stivarga, hand-foot skin reaction is more common, whilst arterial hypertension is more common with Cabometyx, Merle said. But Galle said these side effects are as expected of TKIs and can be managed via dosing.
Patients who do not tolerate first-line SOC Nexavar may be prescribed Cabometyx over Stivarga in the second line, said Rimassa and Merle. This is because, in Stivarga's RESORCE trial, only patients who tolerated Nexavar were enrolled, said Blanc, Galle and Rimassa. And in Cabometyx's CELESTIAL trial such patients were enrolled, added Rimassa.
Finding MET expression tumours could be a way to single out which patients may be best for Cabometyx to improve efficacy prospects over Stivarga, Merle and Blanc said. Stivarga is referred to as a 'dirty' TKI as it has a multitargeted mechanism, or means of how the drug works, compared with Cabometyx having a more specific mechanism and where such a potential MET biomarker could be used, Pishvaian said. Cabometyx inhibits key receptors like MET, VEGFR and AXL.
But the value of MET expression remains to be seen, as it has not been shown as a reliable biomarker in other cancer studies, Pishvaian said. Merle added this was not tested for in the CELESTIAL trial. MET expression is also uncommon even if it is associated with HCC, Pishvaian and Blanc said. Before treatment with first-line Nexavar, MET expression is less than 10%, which rises to 20–30% in second-line therapy as this is a way for the tumour to escape Nexavar, Blanc said.
Keytruda market success in second-line therapy dependent on Opdivo
Meanwhile, Keytruda has promising Phase II second-line data, which is likely to be enough for FDA approval, Rimassa said. In the clinically relevant secondary endpoint of OS, as expected of immunotherapy, Keytruda delivered long OS, Merle said, with Pishvaian adding these are durable results. In the Phase II KEYNOTE-224 trial, the median OS was 12.9 months with the 12-month OS rate being 54%, while the median PFS was 4.9 months with a 12-month PFS rate of 28% (Zhu A et al. J of Clin Onc 2018; 36(4): suppl 209-209).
But real-world Keytruda success could depend on Phase III KEYNOTE-240 trial data, said Galle and Rimassa. Although positive KEYNOTE-224 results and the immunotherapy mechanism rationale in HCC is encouraging, there is still the risk it would not translate in KEYNOTE-240, said Galle and Rimassa.
Keytruda has a comparable efficacy profile as already approved second-line Opdivo, Rimassa and Pishvaian said. This makes Keytruda an unlikely candidate as a first-choice immunotherapy for second-line treatment, Rimassa said.
This means that, just like in the aforementioned TKIs, physician prescription decisions could be on a case-by-case basis, perhaps according to side-effect severity, Rimassa said. But Pishvaian said immunotherapies have comparable side effects. In KEYNOTE-224, adverse events occurred in 73.1% patients, with fatigue and increased aspartate aminotransferase the most common.
Keytruda's success in the second line will also depend on the success of Opdivo versus Stivarga in HCC in the ongoing, first-line 726-patient Phase III trial, said Blanc and Rimassa. As this news service reported 4 June, results were not presented at the American Society of Oncology (ASCO) conference in June as there were not enough death events for data analysis. Data were also not presented at ESMO, and so an abstract could be submitted for ASCO GI in January.
If first-line Opdivo is successful, Keytruda is unlikely to be used in the second line in Opdivo-failure patients as both are immunotherapies, or treatments that target the immune system, said Blanc and Rimassa. TKIs in second-line therapy are thus likely to be used in first-line immunotherapy-failure patients, Blanc and Merle said.
Second-line Keytruda could still be used in patients who are not given Opdivo in the first line, said Galle and Rimassa. The TKI Nexavar may be best in first-line as it could induce tumour biology changes that could make second-line Keytruda more efficacious, said Rimassa. But patients can do their own research, and with immunotherapy a blockbuster mechanism in oncology, this may help push Opdivo use in the first line, Merle said.
by Reynald Castaneda in London.
Reynald Castaneda is a senior reporter for Pharmaceutical Technology parent company GlobalData's investigative journalism team. A version of this article originally appeared on the Insights module of GlobalData's Pharmaceutical Intelligence Center. To access more articles like this, visit GlobalData.