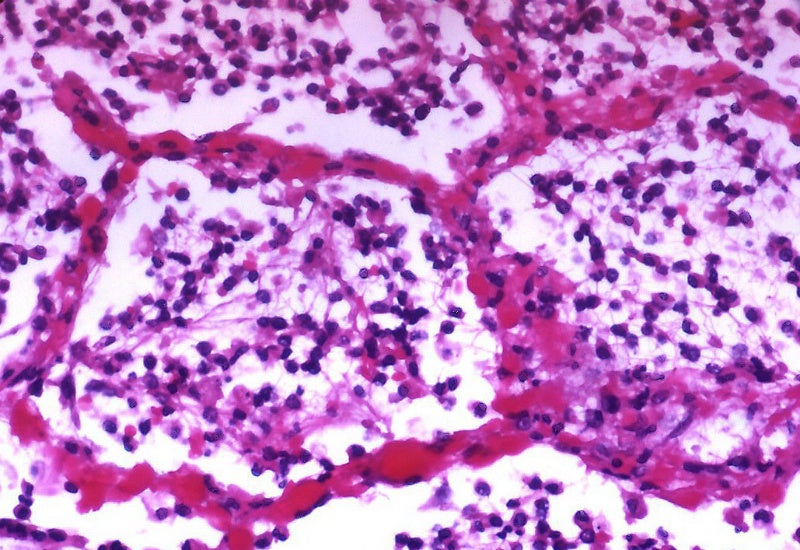 Nabriva Therapeutics' intravenous (IV) and per oral (PO) lefamulin for community-acquired bacterial pneumonia (CABP), one of the most common infectious diseases, has experts anticipating limited market uptake for both following a likely FDA approval.
IV lefamulin will likely be kept for patients resistant to generic drug options, expert said. PO lefamulin has more appeal with its side-effect profile, but will likely remain a third-line option behind generics due to cost, they added.
While experts downplay anxieties surrounding increased diarrhoea signals, they questioned some Phase III design choices that cloud the drug's clinical utility.
Phase III trial results of the IV and PO formulations – 551-patient LEAP 1 and 738-patient LEAP 2 – highlight strong approval prospects, experts said. According to Nabriva's third quarter 2018 financial report, it plans to file an the New Drug Application in the fourth quarter of 2018.
Analysts predict sales to reach $648m, though treatment positioning has not been widely discussed. The market cap for Nabriva is $131.6m.
Nabriva's Chief Medical Officer Jennifer Schranz said the most compelling opportunity for lefamulin would be in the 'transition of care' and 'in-hospital' settings, where initial use of IV formulation lefamulin or another parenteral (nonoral) agent is anticipated, with conversion to oral therapy with lefamulin on discharge.
IV likely second line; oral appeal to be hampered by cost
Based on data presented at this year's American Society of Microbiology (ASM) in June in San Francisco, lefamulin would be used as a potential second-line IV drug for CABP patients, agreed Dr Eric Wenzler, assistant professor, Pharmacy Practice, College of Pharmacy, Chicago, Illinois and Michael Veve, PharmD, assistant professor, College of Pharmacy, University of Tennessee, Memphis.
LEAP 1 showed lefamulin is noninferior (equivalent to the standard of care) to generics moxifloxacin +/- linezolid using both the FDA primary endpoint (12.5% margin) and the EMA primary endpoints (10% margin) presented at the ASM (poster number 682). The current, first-line (primary) treatment option for hospitalised CABP patients is generic, oral azithromycin and IV ceftriaxone, said Veve and Wenzler, with Veve referring to the Infectious Diseases Society of America (IDSA) guidelines.
Public information states azithromycin to be roughly $4 per unit consisting of six tablets and IV ceftriaxone to be $40 per injection.
However, patients who are resistant to the first-line hospital treatments will be given IV lefamulin, said Veve and Wenzler. IV lefamulin would be reserved for patients with beta-lactam (a class of broad-spectrum antibiotic) allergies or in cases where methicillin-resistant Staphylococcus aureus (MRSA) CABP is detected, said Veve. However, Wenzler said if a patient comes in with severe pneumonia, then IV lefamulin would probably be used as a potential first-line.
In LEAP 2, lefamulin met the FDA primary endpoint of noninferiority to oral moxifloxacin (10% margin) for early clinical response assessed 72 to 120 hours following initiation of therapy in the intent-to-treat (ITT) patient population, according to a May press release.
There is more appeal with oral lefamulin being administered to patients, versus IV, as step-down treatment for hospital patients to facilitate early discharge Veve and Wenzler. However, despite the appeal of current generics, cost will likely hinder oral lefamulin's wider penetration, relegating it to later-line use, said Veve.
Alternative first-line treatments
Current first-line treatments are penicillin such as amoxicillin, while second-line treatments are currently quinolones or fluoroquinolones, such as moxifloxacin, said Dr Martin Witzenrath, professor and head, Division of Pulmonary Inflammation, Charite-Universitätsmedizin Berlin, Germany. However, Veve and Wenzler noted fluoroquinolones are first-line for outpatients.
Fluoroquinolones like moxifloxacin, while effective, come with high toxicities, experts said. They cause nausea, vomiting, and gastrointestinal (GI) effects as well as causing cardiac complications such as an elongated QT wave, Veve and Wenzler noted. Neither UV nor PO lefamulin has any severe toxicities and would be a more appealing option as a first-line therapy for outpatients, said Veve and Wenzler. Elderly patients and patients with cardiac disease would especially benefit, added Wenzler.
However, despite its attraction as a first-line therapy, PO lefamulin would still be relegated to being a third-line option after resistance to generics due to likely high costs, said Witzenrath.
Diarrhoea signals downplayed
In LEAP 2, there was an increase in the number of patients with diarrhoea (12.2% compared to 1.1% on the placebo arm), as mentioned in the aforementioned press release. The reason for the diarrhoea increase in the treated arm is due to lefamulin's oral ingestion, allowing for more GI absorption, said Wenzler.
Although there were more patients with diarrhoea in LEAP2, it was mild to moderate, said Wenzler. All cases of diarrhoea/loose stools in the lefamulin arm were mild (71.1%) or moderate (28.9%) and were generally of short duration (approximately two days), as mentioned in the release.
Wenzler, an advisor for Nabriva, said clostridium difficile testing was negative for the patients with diarrhoea.
As the diarrhoea did not result in discontinuations, it was not a severe complication, said Veve and Wenzler. Diarrhoea is a common side effect in these patients, said Kurosu Michio, PhD, professor, Pharmaceutical Sciences, University of Tennessee, Knoxville. The mild diarrhoea observed in patients will not influence negatively influence lefamulin prescription decisions, said experts.
While the incidence of diarrhoea in the lefamulin was higher in LEAP 2 compared to earlier clinical trials, it is consistent with other orally available antibiotics for the treatment of CABP, Schranz said. The reason lefamulin has a milder adverse-event profile is because it is a narrow spectrum drug, Veve and Wenzler said
Caveats to Phase III design speaking to utility
Lefamulin may need to be given in combination with a broad spectrum drug in the third line, as lefamulin only targets gram positive bacteria, Michio said, noting CABP can be caused by both gram positive and gram negative bacteria. However, while a combination makes sense, lefamulin shouldn't be used in any combination without studies, said Veve.
Lefamulin continues to show a complete spectrum of activity against the pathogens most commonly associated with CABP, Schranz said. As such, if lefamulin gets approved, then it would be ideally suited for a monotherapy ( a stand-alone drug), she said.
Witzenrath also questioned LEAP 1's clinical meaning as it used linezolid—used only to target CABP cause by MRSA—as a comparator. The incidence of MRSA-causing CABP in Europe is non-existent whilst in the US it is even less than 5%, therefore linezolid was potentially used to increase the statistical significance results, he said.
However, although Wenzler agreed that MRSA CABP is extremely low, there are still occurrences. In addition, the LEAP 1 trial protocol mentioned that linezolid should only be used when MRSA is detected and stopped when MRSA has not been further detected, Wenzler said. MRSA is widely feared in hospitals for its drug-resistant properties.
Meanwhile, Veve and Witzenrath questioned the timing of early clinical response (ECR) being measured for each arm. LEAP 2 showed an ECR of five days for lefamulin (90.8%) compared to an ECR of 90.8% for moxifloxacin in seven days, according to the May release. Witzenrath noted ECR of 90.8% can be easily reached within three days for both lefamulin and moxifloxacin.
By Arafa Salam, PhD, in London.
Arafa Salam, PhD, is a reporter for Pharmaceutical Technology parent company GlobalData's investigative journalism team. A version of this article originally appeared on the Insights module of GlobalData's Pharmaceutical Intelligence Center. To access more articles like this, visit GlobalData.