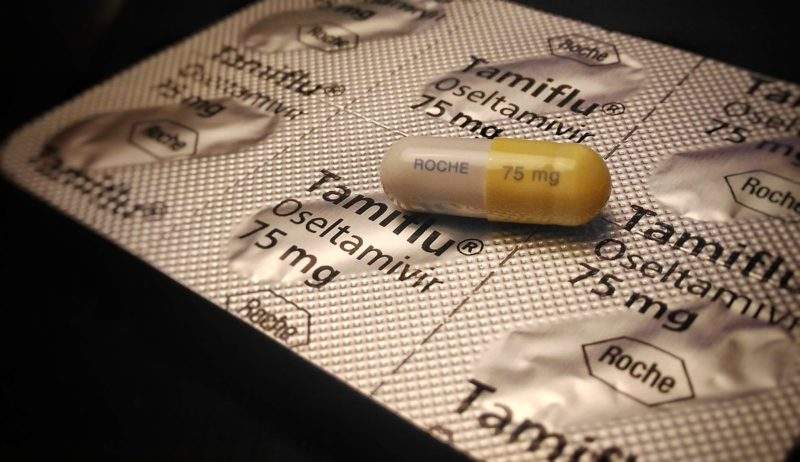 On 24 October, Xofluza (baloxavir marboxil) became the first novel influenza antiviral to receive FDA approval in almost 20 years. Along with boasting a novel mechanism of action (MOA), Xofluza is available as a single-dose treatment—a significant improvement over other marketed influenza antivirals, which require multiple doses administered over several days.
Despite these advantages, Xofluza still faces an uphill battle in a market composed of inexpensive alternatives, in particular generic Tamiflu (oseltamivir phosphate).
Developed by Shionogi, Xofluza was approved in Japan in February 2018 and will be launched in the US through a licensing deal with Roche. Xofluza is the first licensed influenza antiviral to inhibit cap-dependent endonuclease, which is an essential enzyme for viral replication. All other currently available influenza A and B antivirals are neuraminidase inhibitors; the introduction of a new class of influenza antivirals reduces the risk of future antiviral resistance and provides clinicians with a new tool to help fight influenza.
Xofluza's main competition in the influenza therapeutics will come from Tamiflu, also marketed by Roche, but it has recently being losing revenue with the launch of generic versions. GlobalData expects the availability of inexpensive generic versions of Tamiflu is likely to impact uptake of Xofluza because there has not been statistically significant evidence of improved efficacy in otherwise healthy participants based on results from the CAPSTONE 1 trial.
The approval of Xofluza follows a particularly bad 2017-2018 flu season, with approximately 80,000 people in the US dying from influenza or influenza-associated complications such as pneumonia. There are currently only three other antivirals approved in the US for treating influenza; Tamiflu (branded and generic), Relenza (zanamivir) and Rapivab (peramivir).  GSK's Relenza is only available as an inhaler and BioCryst Pharmaceutical's Rapivab is an intravenous therapy, Tamiflu is a twice daily oral therapeutic and will be the main competitor for Xofluza. As a single-dose tablet, Xofluza boasts an improved dosing regimen compared to Tamiflu's twice-daily five-day regimen. Xofluza has demonstrated improved symptom improvement and viral shedding times in people at high risk of influenza complications compared to Tamiflu in the secondary endpoints of a head-to-head clinical trial (CAPSTONE 2).
With the launch of Xofluza, Roche can expect to partially recapture sales it has lost in influenza over the last couple of years to generic oseltamivir phosphate. However, since Xofluza has not demonstrated superior efficacy over oseltamivir, Roche must depend on the improved dosing regimen and the novel MOA of Xofluza. It could also face future competition from J&J's pimodivir hydrochloride, an antiviral with the same MOA as Xofluza, which is expected to launch at the end of 2020.