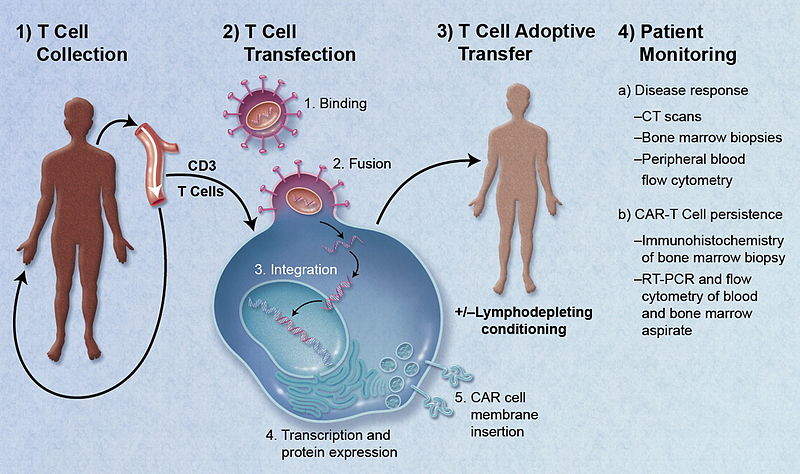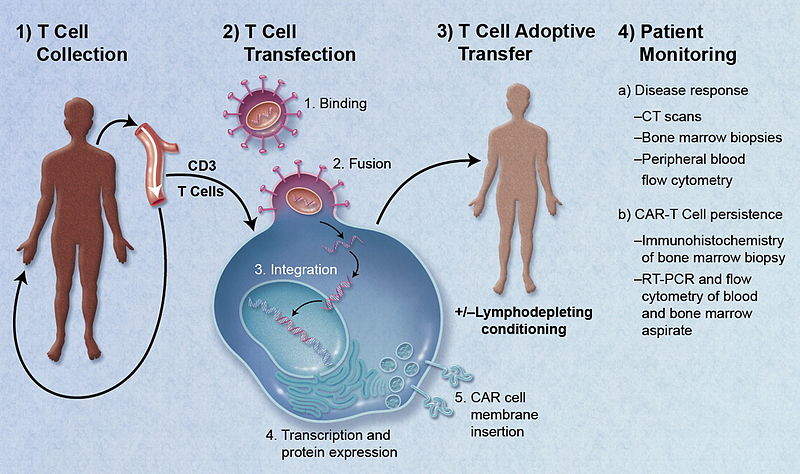 Chimeric antigen receptor T-cell (CAR-T) therapy reached its next major milestone on August 27 2018, when the EMA approved Novartis' Kymriah (tisagenlecleucel) in refractory/relapsed (R/R) B-cell acute lymphoblastic leukemia (ALL) and R/R diffuse large B-cell lymphoma (DLBCL), and also recommended approval for Gilead's Yescarta (axicabtagene ciloleucel) in R/R DLBCL and R/R primary mediastinal large B-cell lymphoma (PMBCL).
Pricing and reimbursement decisions will be up to each individual EU member state. One day after the approval, the UK's cost watchdog, the National Institute for Health and Care Excellence (NICE), released a draft decision rejecting funding for Yescarta. The same decision is expected for Kymriah in DLBCL, which is still being evaluated.
NICE noted that this is not its final decision, and it is welcoming comments and further evidence as part of a consultation period ahead of a second appraisal committee meeting on 27 September 2018. However, on 5 September 2018, NICE announced that they had green-lit Kymriah for the much smaller indication of pediatric ALL, which will be funded under the Cancer Drugs Fund.
Price and availability of therapies
The full list price of the therapy is £282,000 ($364,695) per patient, although the level of discount offered to the NHS has not been disclosed. While this is a landmark deal, and the first entry of CAR-T into the UK, it must be noted that estimates for the number of patients who will be eligible for Kymriah in the UK range from 15–30 patients per year. Pediatric ALL occurs in around 400 patients in the UK each year, in comparison to around 4,800 patients which are diagnosed with DLBCL.
The price for Yescarta in the US is $373,000. The negotiated UK price for Yescarta is confidential, although NICE stated that Gilead had proposed a "commercial arrangement" if the therapy was recommended. Nevertheless, NICE deemed the price too high to be considered a cost-effective use of National Health Service (NHS) resources.
The therapy will also not be available under the Cancer Drugs Fund, which concluded that it does not have the "plausible potential" to be cost-effective. NICE stated that there are no data to compare Yescarta with the current standard NHS treatment for R/R patients who have received two or more courses of chemotherapy—salvage chemotherapy.
However, the committee concluded that cost-effectiveness estimates for Yescarta compared with salvage chemotherapy exceeded £50,000 ($64,230) per year quality-adjusted life year (QALY) gained. That figure represents the upper limit of the extended range of cost effectiveness for cancer treatments.
Unanswered questions
It remains to be seen whether the consultation period will change NICE's verdict on Yescarta and whether Kymriah will receive a different verdict in DLBCL, but both these scenarios are unlikely.  Gilead announced that it is in ongoing discussions with NICE to identify appropriate treatment comparators that can clarify how cell therapy may be made available to patients in the UK. Novartis announced its hope that the NHS will "continue the collaboration and flexibility" in DLBCL.
Another unanswered question is how the publicly financed health agencies in other European countries will deal with CAR-T reimbursement in the long term, or whether they will follow the approach taken by NICE. Both Yescarta and Kymriah have been funded in France since July 2018 under an ATU (temporary approval), which should last until the end of the year, granted by the ANSM (French National Agency for Medicines and Health Product Safety).
Under Germany's drug pricing law, AMNOG (The Act on the Reform of the Market for Medical Products), the launch price of a new drug is freely determined by the manufacturing company and is maintained for a year while health technology assessment (HTA) procedures are finished and the company and umbrella payer group GKV-Spitzenverband (GKV-SV) negotiate a new reimbursed price.