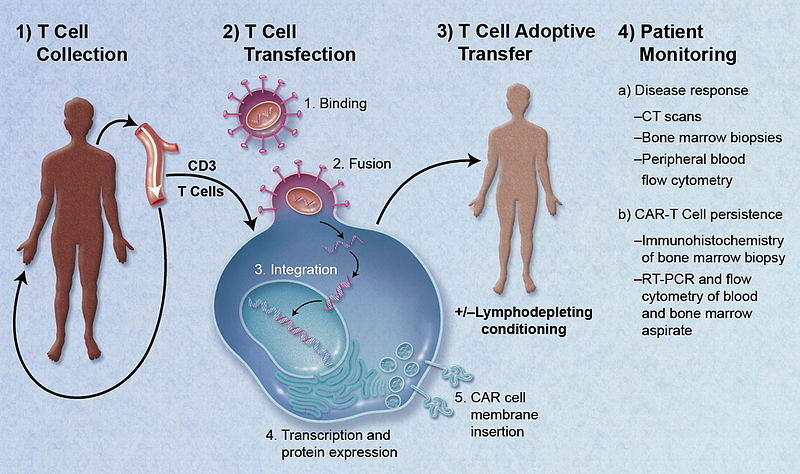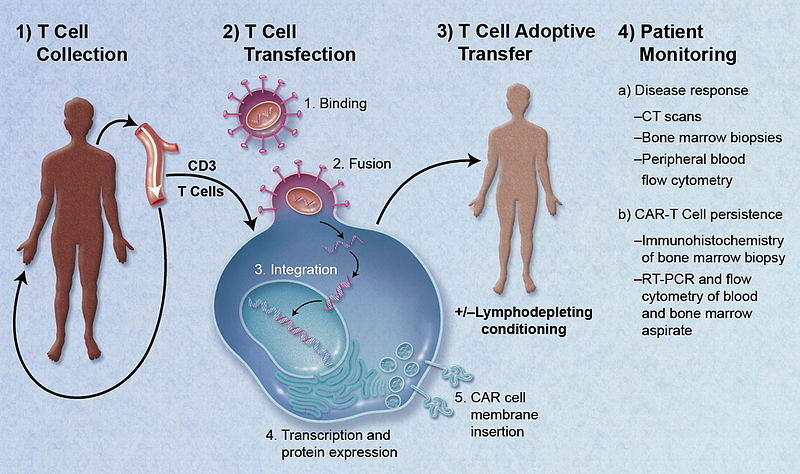 The CAR-T era is already well underway in the US, with Novartis' Kymriah (tisagenlecleucel) and Gilead's Yescarta (axicabtagene ciloleucel) already approved and in use, and now those therapies are set to come to Europe soon. On June 26, the European Medicines Agency's (EMA's) Committee for Medicinal Products for Human Use (CHMP) recommended approval for Kymriah in refractory/relapsed (R/R) B-cell acute lymphoblastic leukaemia (ALL) and R/R diffuse large B-cell lymphoma (DLBCL), and also recommended approval for Yescarta in R/R DLBCL.
The positive opinion from the CHMP will now be sent to the European Commission for EU-wide marketing authorizations; this process can take up to 67 days, but is likely to be much shorter for these therapies as they have the EMA's PRIority MEdicines (PRIME) designation. However, questions remain about how these expensive therapies will be reimbursed and adapted for cost-conscious European markets.
Pricing and reimbursement decisions will be up to each individual EU member state. In the US, Yescarta is priced at $373,000 in DLBCL. With Kymriah, Novartis took an indication-based pricing approach; specifically, Novartis price matched Yescarta in DLBCL but priced it at $475,000 in ALL.
However, Novartis has implemented a payment scheme in ALL that only charges patients who respond within the first month.  It must be noted that the already high costs of these therapies do not include the ancillary elements of care, including the cost of leukapheresis, dose preparations, hospitalizations following infusion, and costs of treatment of cytokine release syndrome (CRS).
Thus, the 'true' total cost of these CAR-Ts has been estimated to be as high as $500,000–750,000. These prices would be much harder to justify and sustain in the more cost-conscious European markets. In addition, European stakeholders will likely demand outcome-based pricing guarantees.  Pricing negotiations are underway in the EU, and it remains to be seen whether cost watchdogs will be able to secure lower pricing in Europe.
Logistical costs and side effect monitoring strategies
Despite the pricing negotiations, it is still likely that these therapies will cost €300,000 or more in Europe due to the high logistical costs involved in their production. In May 2018, Gilead announced that it is creating a CAR-T manufacturing plant at the Amsterdam airport, which will be fully operational in 2020. When complete, this plant will help bring down the costs and time required for the logistics and manufacturing of CAR-T therapies for the European market.
However, in the short term, it is likely that cells will continue to be sent to the US in order to be manipulated and transfected, which can be costly and time-consuming. The launch of these therapies in Europe may inherently help bring costs down, as it will increase the number of patients to whom they can be delivered, thereby reducing the fixed costs associated with these therapies per patient. Perhaps the biggest factor that will contribute to lower costs is increased competition, as there are various CAR-T therapies in development, including Celgene's JCAR017, which is expected to be approved for DLBCL in the US in 2019.
Beyond pricing, the EMA is also taking steps to tackle the other main concern with CAR-T therapy: safety. The EMA has set up monitoring and mitigation strategies for side effects including CRS. CRS can be treated with Roche's RoActemra (tocilizumab), and the CHMP has recommended adding the treatment of CAR-T-induced CRS to the approved indications for RoActemra. The EMA has also instructed Novartis and Gilead to set up patient registries to monitor the long-term safety and efficacy of their therapies as a condition for marketing authorization.
The European Commission is likely to provide its final verdict in August 2018, setting Yescarta and Kymriah up for possibly simultaneous launches in Europe in late Q3 or Q4 2018. Thus, the remaining questions surrounding European CAR-T pricing and reimbursement will be answered soon, as the next big milestone in the CAR-T era is reached.
Image credit: Caron A. Jacobson and Jerome Ritz.