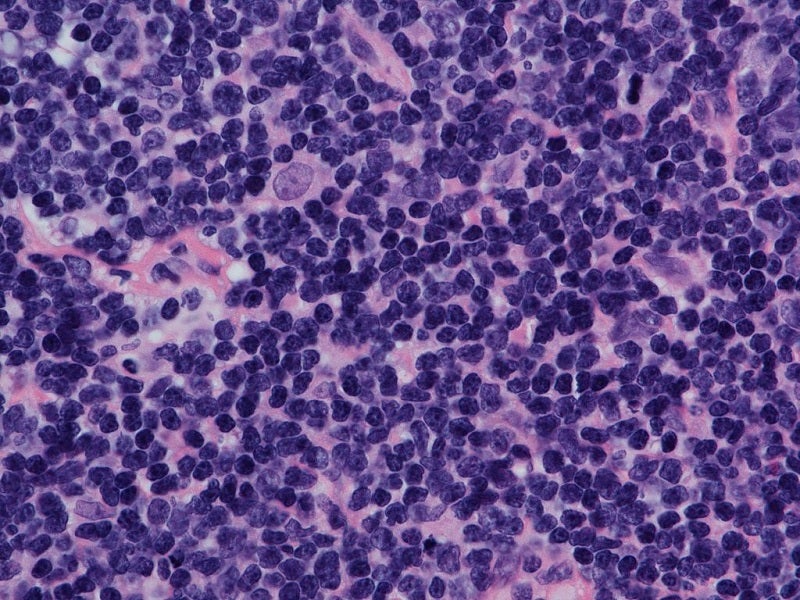 The pipeline for mantle cell lymphoma (MCL), a subtype of non-Hodgkin's lymphoma (NHL), is relatively large and dominated by small molecule kinase inhibitors, which represent 37% of the therapies, followed by monoclonal antibodies (24%) and chimeric antigen receptor T-cell (CAR-T) therapy (18%).
The large prominence of CAR-T, a new and innovative therapy type, is due to the successful approvals that CAR-T therapies have garnered in diffuse large B-cell lymphoma (DLBCL), which is both another subtype of NHL and an indication in which Kite's Yescarta (axicabtagene ciloleucel) and Novartis' Kymriah (tisagenlecleucel) are already approved. Developers hope CAR-T therapy will be introduced into MCL soon, as Kymriah is already in Phase III development for the indication.
Other Phase III agents include Celgene's Revlimid (lenalidomide) and Janssen's Imbruvica (ibrutinib), both of which are already approved in other NHL subtypes and are seeking label expansion in MCL. Abbvie/Genentech's Venclexta (Venetoclax) is a Phase III agent that is seeking a first approval in NHL, and is already approved in chronic lymphocytic leukemia (CLL).
The figure below displays the Phase II and III pipeline for MCL.
Picture: Phase II and III Pipeline for Mantle Cell Lymphoma, 2019. Credit: GlobalData.