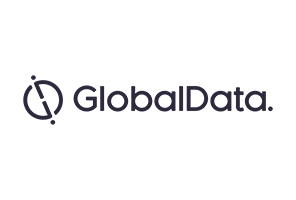 On January 7th at the JP Morgan Healthcare Conference 2018, Celgene and Impact Biomedicines announced the signing of a definitive agreement in which Celgene will acquire lmpact Biomedicines, which is developing its sole clinical candidate, fedratinib, a highly selective JAK2 kinase inhibitor for myelofibrosis (MF) and polycythemia vera (PV).
With a new drug application (NDA) for fedratinib expected in mid-2018 and backed by ample clinical efficacy data in first- and second-line treatment of MF, GlobalData anticipates that the deal will quickly bring Celgene to the center stage in the MF market and result in a significant challenge to the market share of Incyte & Novartis' JAK1/2 inhibitor Jakafi (ruxolitinib), the first and only JAK inhibitor approved by the FDA for MF.
Clinical development of fedratinib
Initially owned by Sanofi, fedratinib had an extensive clinical development program encompassing MF, PV, essential thrombocytopenia (ET), and solid tumors. The candidate demonstrated statistically significant improvements in the primary and secondary endpoints of splenic response and total symptom score, respectively, in a randomized, placebo-controlled, Phase III pivotal trial (JAKARTA-1) in treatment-naïve patients.
Similarly, clinically meaningful improvements in these endpoints were observed in a Phase II (JAKARTA-2) trial, which evaluated fedratinib in MF patients who were resistant or intolerant to Jakafi. Despite the promising clinical efficacy, the occurrence of potential cases of Wernicke's encephalopathy (WE)—a neurological disorder induced by vitamin B1 deficiency that manifests itself in the form of paralysis of one or more extraocular muscles, lack of muscle coordination, and confusion—in eight out of 877 patients receiving fedratinib resulted in a clinical hold on the fedratinib program in 2013 and subsequent transfer of the rights of the candidate from Sanofi to Impact Biomedicines.
The hold was lifted in August 2017, following a retrospective analysis of the WE cases, which demonstrated that there was only one clear case of WE observed in a malnourished patient and the condition was resolved within two months of treatment with intravenous vitamin B1. Of note, all the eight cases of WE were observed in patients who received the higher (500 vs 400mg once daily) of the two doses of fedratinib administered in clinical trials, indicating that this side effect could be effectively treated by administering 400mg fedratinib and proper nutrition.
The long duration of the FDA hold was a major setback to the clinical development of fedratinib and has significantly delayed its commercialization, providing more time to Incyte and Novartis to further strengthen the position of Jakafi, which has been marketed in the US for MF since 2011.
Impact on the myelofibrosis  market
Despite having fallen behind, GlobalData anticipates that fedratinib will pose a significant threat to Jakafi's market share in MF for a number of reasons. The lack of an effective standard of care for patients who are progressing on or intolerant to Jakafi and the encouraging clinical efficacy of fedratinib in a similar patient population in the JAKARTA-2 trial indicates that fedratinib will readily be adopted in the second-line treatment of MF.
Although a head-to-head trial is necessary to compare the clinical efficacy of the two agents in treatment-naïve patients, the activity of fedratinib in Jakafi-resistant patients could provide a rationale for opting for a more selective JAK inhibitor in the front-line setting to provide more durable responses and long-term benefit.
In addition, while spleen responses with fedratinib were independent of JAK2 mutational status in the JAKARTA trial, a trend for higher responses to Jakafi were seen in the COMFORT-I trial in patients with the JAK2V617 mutation versus those without the mutation (p = 0.07). Further validation of this observation could carve up a significant portion from the treatment-naïve patient pool for treatment with fedratinib as mutations in JAK2 occur in approximately 50% of patients in MF.
Confirmation of such nuances in clinical efficacy will help to differentiate the late comer fedratinib from the already established Jakafi in the MF market. Unlike Impact Biomedicines, which doesn't have any experience in marketing and commercialization, Celgene's global sales force, its experience in marketing and commercializing therapies, and strong presence in the oncology and hematology space can rapidly familiarize the medical community and maximize access to fedratinib, resulting in a robust uptake in the MF space following its prospective launch in early 2019.