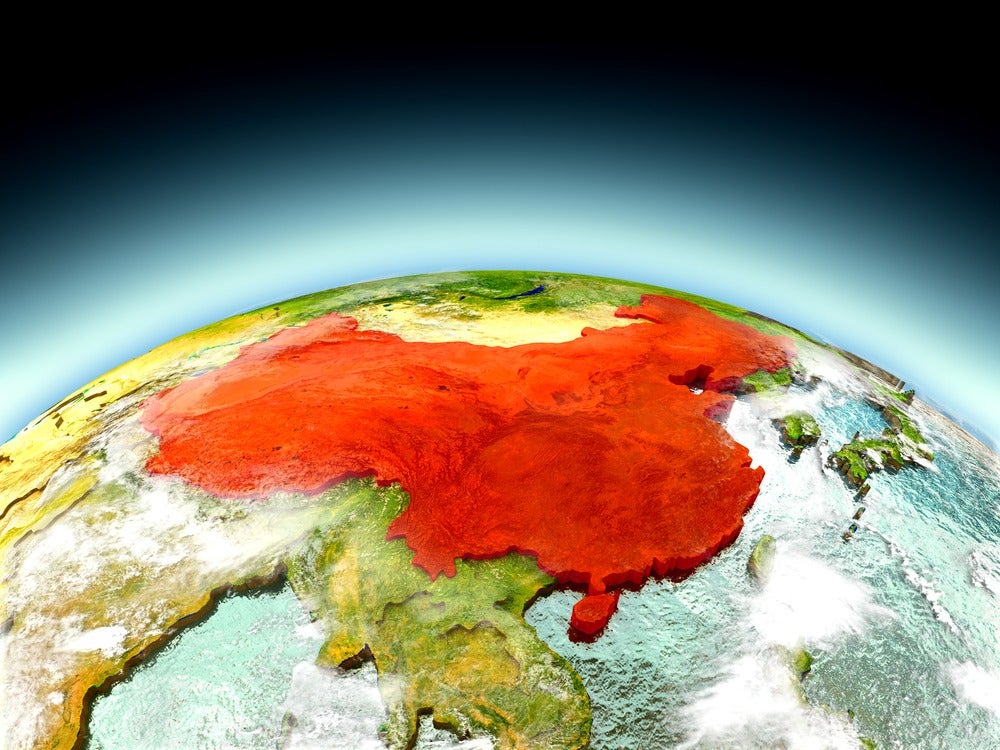 The following article is the second of two articles covering Eastern China, specifically Shandong and Jiangsu (eastern provinces north of the Yangtze River). Eastern China has long been renowned as a hub for the pharmaceutical industry.
---
China pharmaceutical industry 2019
China is potentially the largest healthcare market in the world, especially due to its ageing population. It is a significant contributor to global API and intermediate manufacturing. Recent regulatory changes inside China, including allowing drugs to be approved with contract manufacturing, will significantly affect the global pharma supply and make Chinese CMOs a more attractive proposition (EMOR, June 2018). Foreign drug companies may find the Chinese market more difficult to sell to in future, especially in light of recent Chinese regulatory changes that will lead to cost-cutting and greater competition from local companies.
In December 2018, the Chinese Joint Procurement Office (JPO) listed 31 generic drugs for procurement in a pilot program across all public hospitals in 11 cities, accounting for around a third of the Chinese drug market; foreign companies only won two of these contracts. If such initiatives become increasingly used then foreign pharma companies will face tougher competition in the region, although local manufacturers may not be able to provide an alternative for more innovative products.
China will increasingly need to control healthcare expenditure due to the percentage of the working and tax-paying population declining as a result of decades of the one-child policy and increasing urbanisation, while the population will become increasingly more aged and require greater levels of medical treatment. Readers should note that the analysis below covers only FDA- and EMA-approved facilities and uses GlobalData's Contract Service Providers database, which provides world-class insight into the contract manufacturing industry.
Figure 1: Map of Eastern China provinces north of the Yangtze River
Chinese pharmaceutical manufacturing is concentrated in two geographic regions: Eastern China and Southern China. The Eastern region is more developed and concentrates more on small molecule API manufacture, while the Southern region is more involved in biologics. Due to the high number of facilities in Eastern China, this article focuses on a subset of Eastern provinces: those north of the Yangtze River, which has traditionally been used as a geographic demarcation in China. This subset within Eastern China comprises Shandong and Jiangsu provinces (see Figure 1). Coverage of Zhejiang, Shanghai, Anhui, Fujian and Jiangxi (eastern provinces south of the Yangtze river) can be found in the December 2018 EMOR report. An analysis of the regions outside Eastern China will be featured in future EMOR issues.
Figure 2: Number of EMA- and/or FDA-approved pharmaceutical facilities in Shandong and Jiangsu
Source: GlobalData; PharmSource, 2019 © 2019 GlobalData Plc
Jiangsu is the third smallest of the 23 Chinese provinces; however, it is the most densely populated and the fifth most populous. Jiangsu has one of the largest biopharmaceutical and medical devices industries in China: it has more than double the EMA- and/or FDA-approved pharmaceutical facilities of Shangdong. With 102 facilities, Jiangsu has the largest number of facilities of any of the Eastern provinces that export to the US and EU, the next largest being Zhejiang with 77 facilities (EMOR December 2018). Major pharma companies and CMOs such as WuXi AppTec (Shanghai, China), Siegfried Holding AG (Zofingen, Switzerland), and AstraZeneca (Cambridge, UK) have manufacturing facilities in Jiangsu. In line with the perception of Eastern China being heavily involved in small molecule API manufacture, 79% of Jiangsu's facilities are involved in this type of production.
Shandong is the province immediately north of Jiangsu along the coast. It is known for its strong agricultural industry, although manufacturing has majorly contributed to the region's economic growth. In terms of pharmaceutical manufacturing it is not as well established as its neighbour Jiangsu and this is reflected by the lack of international company presence in the province, with Perrigo Co Plc (Dublin, Ireland) having the only foreign-owned facility located in the city of Zibo; Perrigo offers both API small molecule manufacture and analytical services. Only one other site in the province offers analytical services. All Shandong facilities offer small molecule API manufacturing services.
Most of the Shandong and Jiangsu facilities are owned by domestic Chinese pharmaceutical companies. There are 92 contract service providers headquartered in Jiangsu and 33 in Shandong, which further highlights Jiangsu's stronger involvement in pharma manufacturing.
Figure 3: Number of EMA- and/or FDA-approved pharmaceutical facilities per company in Shandong and Jiangsu

The majority of facilities (83%) belong to companies with a single site in the region surveyed; this indicates the large M&A potential of the Chinese industry as the value of the market increases. Only one company had four facilities in the region: Qilu Pharmaceutical Co Ltd (Shandong, China). It has five facilities overall with only one outside Shandong (in Hainan), and is strongly invested in the area and markets a wide range of its own drugs along with providing contract services for generic drugs and APIs.
Shandong Xinhua Pharmaceutical Co Ltd (Shandong, China), Nanjing King-friend Biochemical Pharmaceutical Co Ltd (Jiangsu, China), and Viwit Pharmaceutical Co Ltd (Shanghai, China) are three Chinese-headquartered contractors with three manufacturing facilities each across the Shandong and Jiangsu provinces, and all of their manufacturing facilities are located within these two provinces.
Figure 4: Overlap of EMA- and FDA-approved facilities in Shandong and Jiangsu

Note: Figure not to scale. Source: GlobalData; PharmSource, 2019 © 2019 GlobalData Plc
As Figure 4 shows, only 47 facilities in the region surveyed are both FDA- and EMA-approved. There is a large number of facilities that have only FDA or EMA approval, despite regulatory standards between the two agencies being similar. 118 facilities are FDA-approved, which indicates a heavy reliance on the US market. This should be concerning to Chinese manufacturers, given the US increasing its use of protectionist policies.
In May 2019 the US increased its tariffs from 10% to 25% on $200 billion of Chinese products. These tariffs started on 24 September 2018 and were initially set at 10%. Recent events have seen a further escalation to the ongoing trade war and pharma manufacturers in the region will need to consider their options in terms of increasing supplies to other countries and the domestic market.
Related report:
Characterising Eastern China's pharmaceutical manufacturing market (18 Dec 2018)