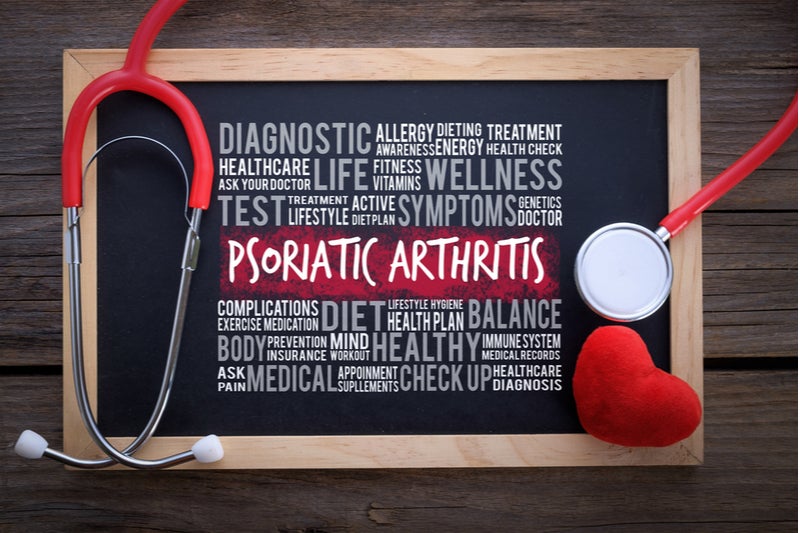 Janus Kinase (JAK) inhibitors have been an emerging drug class for the treatment of psoriatic arthritis (PsA). 
However, despite the robust development of pipeline JAK inhibitors, this drug class has been plagued by safety concerns, with all the approved therapies receiving boxed safety warnings from the US Food and Drug Administration (FDA) for increased risks of serious infection, malignancies and thrombosis. 
As part of an upcoming report on the treatment of PsA, GlobalData conducted a survey among high-prescribing rheumatologists and dermatologists from the US, the 5EU (France, Germany, Italy, Spain and the UK) and Japan. The survey results highlighted an important trend: Xeljanz and the future JAK inhibitors face an uphill battle to gain traction for use in PsA. 
Of the physicians surveyed, 96% of physicians reported using Xeljanz (tofacitinib), which is the only currently available JAK inhibitor for PsA. Although the results of this survey are based on the only available therapy, it is expected that the pipeline JAK inhibitors will be approved for the same patient population and used similarly within the treatment paradigm.
Due to the heterogeneous clinical presentation, clinicians interviewed by GlobalData cite therapies that can target both the joint and skin manifestations of the disease to be a key unmet need, as the available therapies are generally more efficacious for one or the other rather than both. Figure 1 shows counts of physician opinions on JAK inhibitors' efficacy on the different disease domains present in PsA.
 These findings suggest that physicians (44% of dermatologists and 57% of rheumatologists) are likely to use JAK inhibitors to ameliorate joint symptoms in their PsA patients. Interestingly, 26% of dermatologists said that they would be likely to use a JAK inhibitor to treat a patient with more severe skin symptoms, compared to just 5% of rheumatologists that believe the same. About 30% of dermatologists and 37% of rheumatologists believe JAK inhibitors to be equally effective for treating both joint and skin symptoms. 
Survey results and interviews with Key Opinion Leaders (KOLs) conducted by GlobalData suggest that physicians are largely using Xeljanz later in the treatment paradigm, most likely as a fourth-line therapy or beyond. Notably, several investigators in the UK, Spain, and Germany would consider using Xeljanz as first-line therapy but no investigators in the US, France, Japan, or Italy answered similarly. When considering the treatment paradigms by severity, physicians are more likely to use Xeljanz as second-line therapy. However, in the US the regulatory approval for Xeljanz states that the therapy is intended for patients who have had an inadequate response to methotrexate or other disease-modifying antirheumatic drugs (DMARDs), so it is unsurprising that use of Xeljanz as a first-line would be extremely rare. 
Taken as a whole, the results of this survey suggest that the efficacy of JAK inhibitors is skewed more towards targeting joint symptoms and that the current JAK inhibitor is used late in the treatment paradigm. This calls into question what the JAK inhibitors as a class can bring to the table that the currently available therapies do not. The current annual cost of therapy for Xeljanz is over $49,000, which is comparable to the cost of injectable biologic therapies. KOLs interviewed by GlobalData noted that many patients' disease is well controlled by the currently available biologic therapies. Overall, the results of this survey demonstrate that although physicians are using JAK inhibitors, pharmaceutical companies will need to do considerable outreach in order for the class to gain more traction in the PsA disease space.