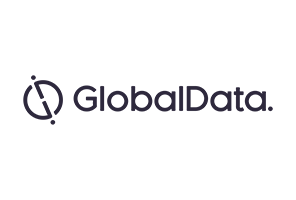 The combination of Amgen's Kyprolis (carfilzomib) + dexamethasone is now available to patients in Scotland, after the Scottish Medicines Consortium (SMC) approved its use earlier this month.
The approval covered all multiple myeloma patients who have received one or more prior treatments, without any restrictions on the agents used in the prior therapies. Elsewhere in the UK, Kyprolis can only be reimbursed for patients whose prior treatment did not contain Takeda's Velcade (bortezomib), per a provision from the National Institute for Clinical Excellence (NICE).
This disparity is largely due to a nuance in the UK's health technology assessment (HTA) system, where NICE must use the current standard-of-care products as comparators when deciding on the reimbursement status of new products. In the case of Kyprolis + dexamethasone, the direct comparator and standard of care is Velcade + dexamethasone.
At the time of its 2007 HTA review, NICE determined that Velcade + dexamethasone was cost-effective after a first relapse, but not after a second or third. The NICE restriction on Velcade's use has now affected Kyprolis, as it is only able to be compared under the same restriction in the UK. This effectively blocks access to Kyprolis for patients who have received Velcade in prior lines of therapy.
The immediate impact of this is that Kyprolis + dexamethasone will not be available to a large number of second-line patients in England, as Velcade is commonly used in first-line therapy. GlobalData's primary research shows that approximately 64% of Stage II and Stage III multiple myeloma patients receive a Velcade-containing regimen during first-line treatment. In addition, as a number of late-stage pipeline products under development for multiple myeloma have Velcade + dexamethasone as a comparator in their registrational trials, this may have an even larger impact on the market.
These pipeline products include Karyopharm Therapeutics' selinexor, AbbVie's venetoclax, and PharmaMar's plitidepsin. If Amgen is unable to work with NICE to remove the restriction on Kyprolis's use, all of these pipeline products may be subject to similar restrictions upon their HTA reviews.
One possible way around the current restrictions would be to resubmit Kyprolis + dexamethasone using a different comparator. However, if the restriction holds, it would not only prove to be a barrier to drug revenues, but would also prevent patients from accessing a more efficacious new generation of second-line therapies.