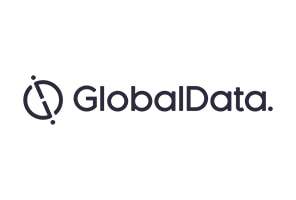 On 24 May, Aerie Pharmaceuticals announced successful topline efficacy results of the company's 90-day, Phase III Mercury 2 registration trial for its fixed-dose combination product candidate, Roclatan (netarsudil/latanoprost ophthalmic solution), a fixed-dose combination (FDC) drug developed for the treatment of open-angle glaucoma (OAG) and ocular hypertension (OHT).
The results were in line with the positive 90-day efficacy readout of Mercury 1, a 12-month Phase III registration trial for Roclatan, of which topline efficacy findings were released last year. Given the successful and consistent efficacy results in both the Mercury 1 and Mercury 2 trials, the company is expected to submit a New Drug Application (NDA) for Roclatan in H1 2018 if the Mercury 1 12-month safety results are also successful. If approved, Roclatan could become both the first prostaglandin FDC product available in the US and the most efficacious therapy in lowering intraocular pressure (IOP) on the market.
Roclatan is a once-daily eye drop that combines Rhopressa (netarsudil ophthalmic solution), the company's other pipeline drug, with latanoprost, a widely prescribed, market-leading prostaglandin analogue (PGA). This quadruple-action drug lowers IOP through the same mechanism of action (MOA) as Rhopressa, through Rho associated protein kinase (ROCK) inhibition, norepinephrine transporter (NET) inhibition, and reduction of episcleral venous pressure (EVP).
In addition, Roclatan has a fourth mode of action as it contains the PGA latanoprost. If the drug is approved, it could be the first glaucoma product available that covers the full spectrum of currently known IOP-lowering mechanisms, all of which lower IOP through one single mode of action. The superior efficacy of Roclatan over its components that was demonstrated in the Mercury 2 trial suggested its ability to lower IOP to levels previously unseen with current glaucoma therapies, giving it a clear advantage over competitor glaucoma drugs.
As well as the promising efficacy profile seen in Mercury 2, Roclatan also demonstrated a relatively low discontinuation rate. Key opinion leaders (KOLs) interviewed by GlobalData readily acknowledged the significant problem of patient compliance in the disease management of glaucoma. Therefore, GlobalData anticipates that the simplified dosing regimen offered by Roclatan, which is formulated as a once-daily administration, is likely to have an impact in improving overall patient adherence to therapy and satisfy this clear unmet need in the glaucoma field.
GlobalData anticipates that the launch of Roclatan in the US as the first PGA combination therapy will have a huge impact on its commercial success in this market. In Europe, this product will also find its place within the market as the only FDA product containing PGA that does not also contain timolol, thereby expanding the potential treatment options available for ophthalmologists and their patients.