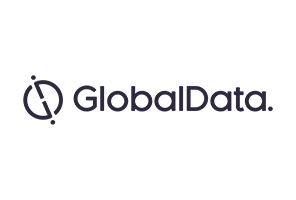 On 17 August, AstraZeneca's label expansion request for its first-to-market poly (ADP-ribose) polymerase (PARP) inhibitor Lynparza (olaparib) was approved by the US Food and Drug Administration (FDA). The drug received accelerated approval in 2014 as a monotherapy in the fourth line for patients with deleterious or suspected BRCA mutations.
This approval was contingent upon verification of its efficacy in further clinical trials. Based on Lynparza's recent label expansion, the drug is now available as a maintenance therapy for epithelial ovarian, fallopian tube, or primary peritoneal adult cancer in patients who have responded to platinum-based chemotherapy regardless of BRCA status. AstraZeneca received approval for the drug as a monotherapy in the fourth line, removing the contingency from the accelerated approval. The additional approval includes a new formulation that requires only four pills, rather than the previously required eight.
There are an additional two PARP inhibitors on the market in the US, each with slightly different labelled indications. Clovis's Rubraca (rucaparib) is labelled for the third line of therapy in patients with BRCA mutations, and Tesaro's Zujela (niraparib) is labelled as a maintenance therapy. Although Rubraca is available in an earlier line of therapy, Lynparza's expansion has given it a broader label than both other available agents.
AbbVie's velaparib is a further PARP inhibitor that has not yet gained approval for any indication. AbbVie announced that velaparib missed its primary endpoints in Phase III trials for metastatic breast cancer and non-small cell lung cancer in April 2017, although the drug is still in Phase III development for ovarian cancer.
The BRCA1 and BRCA2 genes are tumour suppressors. When they are mutated, patients are at an increased risk of certain types of cancer, such as breast and ovarian cancer. The BRCA1/2 proteins interact in a protein complex to recognise and repair damaged DNA, particularly double-stranded DNA breaks.
The inhibition of PARP, a protein involved in the repair of single-stranded DNA breaks, has been shown to kill tumour cells. The concept of 'synthetic lethality' suggests that the level of genetic instability that results from the loss of both genes results in cell death, while a single gene loss is still compatible with cell survival. The additive effects that the loss of PARP inhibitors have on tumours harbouring BRCA1/2 mutations made patients with BRCA1/2 germline mutations the obvious first choice for market entry of these inhibitors. However, trials are also investigating the effects of PARP inhibitors on patients without BRCA1/2 mutations.
Although AstraZeneca's Lynparza won the race to the ovarian cancer market, PARP inhibitors are likely to be used in multiple other tumour types, particularly in those that commonly afflict patients with BRCA1/2 mutations. BRCA1/2 mutations have been most frequently documented in breast cancer, pancreatic cancer, prostate cancer, and melanoma, while PARP inhibitors are in various phases of development for each of these tumour types.
There is a current race to the high-reward breast cancer market, with AstraZeneca's Lynparza, Tesaro's Zujela, and AbbVie's pipeline agent veliparib all in Phase III development. Clovis's Rubraca is lagging behind in Phase II.
Lynparza is a current favourite as the first-to-market PARP inhibitor for breast cancer, but the other developers are swiftly closing in on AstraZeneca's lead and working swiftly towards their own regulatory approvals.