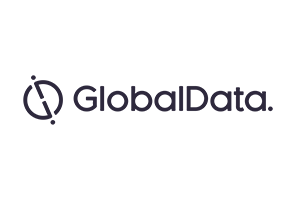 Arena Pharmaceuticals has recently announced positive Phase II results for ralinepag, an orally administered, long-acting prostacyclin IP receptor agonist under development for the treatment of pulmonary arterial hypertension (PAH).
The Phase II trial (NCT02279160) was a randomised, double-blind, parallel-group, placebo-controlled study intended to demonstrate the safety and efficacy of ralinepag in PAH patients aged 18 to 75 years.
The study's primary outcome measures were change from baseline in pulmonary vascular resistance (PVR) and change from baseline in six-minute walk distance (6MWD) in PAH patients.
According to Arena, ralinepag had a 29.8% improvement in PVR compared to the placebo arm (p = 0.03), a 20.1% improvement in PVR compared to baseline, and a numerical improvement in 6MWD.
The company plans to present full results of the Phase II study at future medical congresses.
PAH is a rare cardiopulmonary disease that is a subset (Group 1) within the World Health Organization's (WHO) classification of the different types of pulmonary hypertension.
The disease is characterised by an abnormal rise in the resting mean pulmonary artery pressure (PAP) (>25mmHg compared with normal levels of around 14mmHg), a pulmonary vascular resistance of more than 3 Wood Units, and a pulmonary capillary wedge pressure less than 15mmHg.
The increased PAP is caused by pulmonary arterial obstruction and increased resistance due to endothelial dysfunction and vascular remodelling.
Since PAH is a progressive disorder, the pulmonary pressure builds up as the patient advances through the later stages of the disease, leading to reduced cardiac output, right heart failure, and death.
"Arena will need to pursue a head-to-head study that determines the relative efficacy of ralinepag compared to standard-of-care oral prostacyclin pathway therapies."
Although there is no cure, there are several different classes of drugs used for treatment of PAH, which include endothelin receptor antagonists (ERA), phosphodiesterase type 5 (PDE5) inhibitors, soluble guanylate cyclase stimulators, prostacyclin derivatives, and prostacyclin IP receptor agonists.
According to key opinion leaders (KOL) interviewed by GlobalData, the current drugs that stimulate the prostacyclin pathway are too burdensome, resulting in low patient compliance rates, or lack sufficient efficacy.
The only marketed prostacyclin IP receptor agonist indicated for the treatment of PAH is J&J's Uptravi (selexipag), an oral, twice-daily tablet that is used in combination with either an ERA or a PDE5 inhibitor, or both. Uptravi was launched in 2016 in the US; the 5EU of France, Germany, Italy, Spain, and the UK; and Japan.
United Therapeutics' Orenitram (treprostinil) is currently the only marketed oral prostacyclin derivative therapy for PAH. However, it has received a lot of criticism from KOLs that it is fairly inefficacious compared to infusion prostacyclins.
Compared to Uptravi's half-life of six hours, ralinepag boasts a 25-hour half-life, potentially allowing for less frequent dosing and increased patient compliance rates. Based on prior clinical trials, ralinepag is dosed once or twice daily, whereas Orenitram is usually dosed three times a day.
Arena will face stiff competition from J&J and United Therapeutics, the two largest players in the PAH pharmaceutical market. As such, GlobalData believes that Arena will need to pursue a head-to-head study that determines the relative efficacy of ralinepag compared to that of standard-of-care oral prostacyclin pathway therapies, Uptravi and Orenitram, in order to capture significant market share.
The positive outcome of the Phase II trial will allow Arena Pharmaceuticals to expeditiously move toward Phase III clinical trials, bringing the company a step closer to marketing approval.