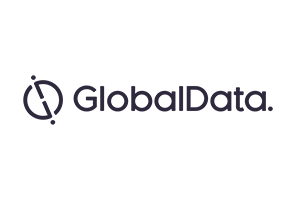 On 28 August, the European Medicines Agency (EMA) initiated its review of the marketing authorisation applications (MAA) for Array BioPharma's combination of BRAF inhibitor encorafenib with methyl ethyl ketone (MEK) inhibitor binimetinib for the treatment of advanced BRAF V600 mutation-positive melanoma.
The MAAs are based on Phase III data from the pivotal COLUMBUS trial, which demonstrated a significant progression-free survival (PFS) benefit for the combination compared to Roche's Zelboraf (vemurafenib) alone (14.9 months versus 7.3 months). The combination of encorafenib + binimetinib represents a potential new treatment option for patients with BRAF-mutant melanoma, as it displays the longest PFS of this type of drug combination and a favourable toxicity profile.
Array's European development and commercialisation collaborator Pierre Fabre filed the MAAs for encorafenib + binimetinib with the EMA in July 2017. In the US, Array filed an new drug application (NDA) application for the late-stage novel oncology combination with the US Food and Drug Administration (FDA) at the same time. Announced on 16 November 2015, the collaboration between Array and Pierre Fabre involves the global development and commercialisation of Array's encorafenib + binimetinib.
"The favourable toxicity profile of Array's combination, which exhibits low rates of both photosensitivity and high fever, will drive its differentiation."
Under the terms of the agreement, Array secured an upfront fee of $30m and holds exclusive commercialisation rights for encorafenib + binimetinib in the US, Canada, and Israel. Pierre Fabre will have exclusive rights to commercialise both products in all other countries, including Europe and Latin America.
This deal excludes Japan and South Korea, where Array licensed both of its late-stage drug candidates to Ono Pharmaceutical. Array is entitled to receive up to $425m if certain milestones are achieved, and is eligible for a maximum of 35% royalties above $119m in annual sales.
GlobalData expects encorafenib + binimetinib to launch in the US and the top five European countries (5EU) of France, Germany, Spain, Italy, and the UK in early 2018 for advanced BRAF V600 mutation-positive melanoma. Encorafenib + binimetinib will be entering an increasingly competitive BRAF V600 mutation-positive market, with Novartis' Tafinlar + Mekinist and Roche's Zelboraf + Cotellic, which are both BRAF + MEK combinations. There will be constrained uptake across these markets.
However, the favourable toxicity profile of Array's combination, which exhibits low rates of both photosensitivity and high fever, will drive its differentiation in the BRAF V600 mutation-positive space. The data readout at the European Society for Medical Oncology (ESMO) in September 2017 from the COLUMBUS trial will have a catalytic effect for Array's lead assets and will reinforce the already strong rationale for the approval of the combination.
Questions regarding the size of the combination's market share will still linger, due to its third-to-market status and the surge of immune checkpoint inhibitors in the melanoma space.
---
Related Reports
GlobalData (2017). PharmaPoint: Melanoma – Global Drug Forecast and Market Analysis to 2026, to be published