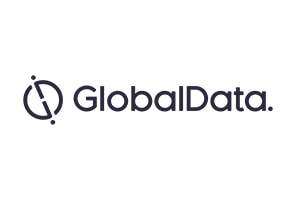 Pharmaceutical companies have fallen short after an application for a judicial review of cost cuts from the National Institute for Health and Care Excellence (NICE), which will limit patient access to potentially life-saving drugs, was declined by the English administrative court.
In July 2017, the Association of the British Pharmaceutical Industry (ABPI), which represents giants in the pharma industry such as GlaxoSmithKline, AstraZeneca, Roche, Pfizer, and more, submitted an application for judicial review over new measures introduced by NICE. These measures would require drugs that have already been cleared as being cost-effective to undergo further negotiations if their projected to cost the National Health Service (NHS) surpassed £20m ($26m) during the first three years of use. GlobalData expects this additional review process to affect one in five new drug applications.
In a statement released by ABPI, the association voiced its disappointment over the court's decision. However, the board has decided to accept the court's decision and will not seek to repeal it.
The Budget Impact Test
These measures from NICE, which have been deemed the Budget Impact Test, came into effect in April 2017 in a bid to crack down on medicine funding in the NHS. As a result of this change, drugs that will cost the NHS more than £20m will trigger mandatory negotiations between NHS England and the company responsible to help mitigate the drug's financial impact.
The Budget Impact Test will delay the entry of many novel therapies, and will mainly affect diseases with a large patient population, such as breast cancer, lung cancer, diabetes, and dementia, all of which have costs to the NHS that easily breach the £20m threshold.
The bold decision to implement legal challenges against NICE came about after many months of negotiation, according to ABPI's chief executive Mike Thompson. However, the court's decision to deny the claim as rendered the effort fruitless.
An industry- and government-wide crack down on spending in an increasingly budget-conscious market has led to an escalation in the number of drugs being denied access in England based on cost-effectiveness. Going forward, pharma companies will have to share the goals of NICE and the NHS – specifically, the goal of providing access to drugs at a maximum value – if they hope to launch their product in this potentially lucrative market.