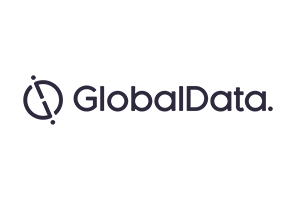 At today's ASCO 2017 Meeting, data on the safety and efficacy of a triplet, chemotherapy-free combination regimen in a Phase I study in CLL were presented. The regimen consisted of an anti-CD20 antibody, ublituximab + a PI3K inhibitor (PI3Ki), TGR-1202 + AbbVie's BTK inhibitor, Imbruvica. This was the first known report of such a combination, and is in line with a growing trend in studying chemotherapy-free combinations in CLL.
The Phase I study of the triplet combination enrolled 20 CLL patients, including two who were refractory to prior PI3Ki treatment, one who was relapsed following Imbruvica treatment, and one who was refractory to Imbruvica. Of the 20 patients, 53% had high-risk cytogenetics (del17p and/or del11q). The overall response rate in the trial was 100%, with 16% of patients experiencing a complete response (CR). One of the three patients who had a CR was refractory to both PI3Ki and Imbruvica, and had high-risk cytogenetics (del17p/del11q). The most common adverse events (AEs) were fatigue, diarrhea, dizziness, and nausea. Grade 3-4 AEs were infrequent, with the only event occurring in >10% of patients being neutropenia (16%). Maximum tolerated dose for the triplet combination was not reached in the study, and expansion cohorts at the highest doses are underway.
With the launch of Imbruvica as a single agent, the CLL treatment landscape, particularly in terms of elderly patients, has gradually shifted away from chemotherapy regimens. Despite Imbruvica's demonstrated efficacy across lines of therapy in CLL, there remains unmet need to improve upon the efficacy of single agent treatment, as well as provide options for patients who have developed resistance to Imbruvica treatment. To this end, AbbVie is investigating Imbruvica in multiple combination regimens with anti-CD20 antibodies, such as Roche's blockbuster, Rituxan, as well as in combination with other small molecule inhibitors, such as AbbVie's own Bcl-2 inhibitor, Venclexta. The data reported today suggest that the triplet combination regimen of ublituximab + TGR-1202 + Imbruvica could be a tolerable and effective treatment for CLL patients.