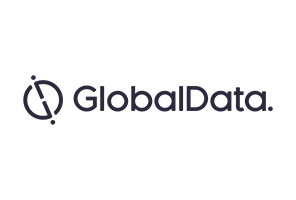 Developed by Emmaus Medical, Endari is the first new treatment for sickle cell disease for two decades.
Sickle cell disease is an incurable genetic disorder that dramatically reduces the quality of life for sufferers. It causes the red blood cells required to transport oxygen around the body to become deformed in a sickle or crescent shape, which dramatically reduces their function and lifespan.
The cells also express specific molecules on their surface which makes them sticky, leading to painful, random blockages in blood vessels.
Sickled Pink
Endari is a soluble, powdered L-glutamine that can be consumed after mixing with water. It is a bioequivalent to NutreStore, a product manufactured and marketed by Emmaus for the treatment of short bowel syndrome.
The treatment aims to reduce the level of sickle cell adhesion that leads to vaso-occulsive crisis, otherwise known as 'pain crisis'.
Although cell adhesion is not the cause of sickle cell disease, vaso-occlusive crisis is a severely debilitating complication associated with the disease, and is thought to contribute to the reduced life span of sickle cell patients.
Emmaus CEO Yutaka Niihara stated that they knew the drug "wasn't going to cure the disease, but improve the conditions [for patients]. We are able to decrease the symptoms and make the circulation better."
Treatment for orphan conditions such as sickle cell disease can be expensive for patients, often with an annual cost of $200,000-300,000 per year.
However, Niihara states that this is not the company's goal, and it is "going to try to keep [the] price of a fully dosed patient below $20,000".
Even at these lowered prices, the company would make more than $100m from Endari if it treats just 10% of sickle cell disease patients.
Nothing new?
Despite this promise, there may be a significant hurdle in the new drug's path. L-glutamine powder is already available over-the-counter in many health food and sports supplement retailers due to its use as a dietary supplement, and is relatively inexpensive.
The company's website states that standard L-glutamine dietary supplements are not US Food and Drug Administration (FDA) approved for the treatment of any specific disease or medical condition, as there is no guarantee of purity, stability, glutamine concentration, batch-to-batch consistency, or reliability. It remains to be seen what impact this could have on sales of Endari.
Further information on pharmaceutical innovation within sickle cell disease and other hematological disorders is available in GBI Research's recent Hematological Disorders Frontier Pharma report.
---
Sources:
https://www.fda.gov/newsevents/newsroom/pressannouncements/ucm566084.htm
http://www.nutrestore.com/faqs