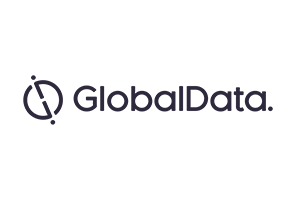 During the American Diabetes Association's (ADA's) 77th Scientific Sessions held in San Diego, California, US, a session was given on the DEVOTE clinical trial. DEVOTE was set up to determine the cardiovascular (CV) safety of Novo Nordisk's Tresiba (insulin degludec) versus U100 insulin glargine in patients with type 2 diabetes (T2D) at high risk of CV events.
Tresiba is ultra-long-acting basal insulin with a duration of action that lasts up to 42 hours, which is better than the 18–26 hours provided by currently marketed long-acting insulins such as U100 insulin glargine.
During the session, the trial results and implications for primary and secondary endpoints were discussed. While the primary endpoint of the study was time to first CV outcome (CV death, non-fatal myocardial infarction [MI], or non-fatal stroke), secondary endpoints included severe hypoglycemia and severe nocturnal hypoglycemia, glycated hemoglobin (HbA1c), and fasting plasma glucose (FPG).
For the primary endpoint, the non-inferiority of Tresiba compared to insulin glargine was observed, confirmed by sensitivity analyses. Results for secondary endpoints revealed significant reductions in both the rate of severe hypoglycemia and severe nocturnal hypoglycemia in the Tresiba group compared to the insulin glargine group, with a 40% and 53% reduction, respectively. Additionally, no significant difference between end of treatment HbA1c between treatment groups was observed, whereas a significant decrease in FPG was observed with the Tresiba treatment compared to the insulin glargine treatment.
Although DEVOTE harbored obvious strengths, such as a large global enrollment (7,637 T2D patients) and low dropout rate (approximately 2% per arm), the study also had some weaknesses, including the absence of data collected for moderate symptomatic hypoglycemia and the lack of a study arm comparing Tresiba with U300 insulin glargine.
Overall, the DEVOTE trial has revealed Tresiba to be non-inferior to insulin glargine regarding time to first CV outcome. Tresiba also showed significant reductions in FPG, as well as significant reductions in the rate of severe hypoglycemia and severe nocturnal hypoglycemia, compared to insulin glargine. Presenters also corroborated key opinion leader (KOL) insight obtained by GlobalData by specifying that Tresiba does contribute to increased compliance among T2D patients prescribed insulin therapy, as patients enjoy Tresiba's long duration of action and safety profile. As such, the results from the DEVOTE trial will only help to encourage physicians and patients to adopt Tresiba more readily.