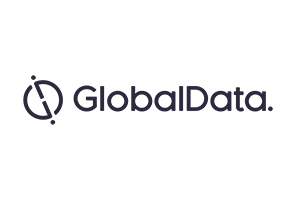 Safety and efficacy data for bluebird bio's bb2121 has been reported by Dr. Yi Lin, MD at the European Hematology Association (EHA) 2017 annual meeting in Madrid, Spain.
A second-generation CAR-T cell therapy, Bb2121 targets B-cell maturation antigen (BCMA) in multiple myeloma (MM). BCMA is expressed nearly universally on MM cells and its expression is mostly restricted to plasma cells, making it an ideal target. This is the first time CAR-T cells have been investigated in MM and the data highlights the potential of this immunotherapy for refractory / relapsed (R/R) MM.
There is currently a large unmet need for new efficacious treatment options for R/R MM. These patients are currently managed with proteasome inhibitors Velcade, Kyprolix, and Ninlaro; immunomodulatory agents Revlimid and Pomalyst; and monoclonal antibodies Darzalex and Empliciti. However, the median survival ranges from six to nine months and response rates to treatment decrease with increasing lines of therapy. In addition, the administration of these agents is associated with serious side effects and tolerability of multi-drug regimens is low, particularly in elderly and frail patients.
The multi-center, dose escalation Phase I study CRB-401 enrolled 30 patients who had received a median of seven prior regimens, including a proteasome inhibitor or an immunomodulatory agent, or were double-refractory. Patients were selected on the basis of high BCMA expression on plasma cells. Out of a total of 30 patients, 21 were grouped in four dose cohorts, ranging from 50 x 106 to 800 x 106.
The response to bb2121 was evaluated one month after administration. At the time of data collection, 18 out of 21 patients had reached the pre-specified cutoff. A total of 15 patients received a dose >5 x 106, which was defined as the 'active dose'. Among these 15 patients, the overall response rate (ORR) was 100%, and ORR across all cohorts was 89% (n=18).
Patients in the active cohorts reported an impressive partial response of 73%, with 27% achieving a complete response (CR). All patients eligible for minimal residual disease (MRD) status testing were found to be MRD-negative (n = 4), which is a positive prognostic biomarker and predictor of prolonged survival. Clearance of myeloma in the bone marrow of patients was confirmed by immunohistochemistry (IHC) as soon as 14 days after bb2121 administration.
The treatment with bb2121 was not associated with significant safety issues and no dose-limiting toxicities were observed. To date, the most prevalent adverse effect and concern following infusion of CAR-T products has been immune activation in the form of cytokine release syndrome (CRS). Among patients administered bb2121, Grade 3 CRS was infrequent and resolved within two hours (n=2). Less severe Grade 1/2 CRS was more common and occurred in 71% of patients. Neurotoxicity, another common side effect for CAR-Ts, was minimal for bb2121, and no Grade 3/4 neurotoxicity occurred.
Other therapies under development for R/R MM include PD-1 inhibitors (Merck's & Co.'s Keytruda) and novel targeted agents (Exportin 1 [XPO] inhibitors [Karyopharm's selinexor], B-cell lymphoma 2 [Bcl-2] inhibitors [AbbVie's Venclexta], and BCMA targeting antibodies [Amgen's BiTE]); however, as single agents, these treatments have shown ORRs under 40%. CAR-T therapies represent a new hope for MM patients.
Early stage clinical trials, such as the one conducted by bluebird bio, suggest that even heavily pretreated patients can experience clinically meaningful responses with manageable side effects. Bluebird bio has already made clear its intention to proceed with an expansion of the CRB-401 trial using the dose established as most safe and effective. Plans for larger randomized trials are underway with Celgene.