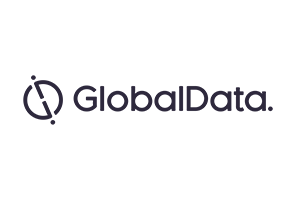 On June 24th, at the 2017 European Hematology Association (EHA) annual meeting in Madrid, Spain, an updated interim analysis from Novartis' ELIANA trial was presented. ELIANA is the first global multicenter trial of the CD19-targeted chimeric antigen receptor (CAR) T-cell therapy, CTL019, in pediatric and young adult patients with relapsed/refractory (R/R) B-cell acute lymphoblastic leukemia (ALL).
The Phase II ELIANA study enrolled 88 patients with CD19+ R/R B-cell ALL (median age 12), of these, 68 were infused with a single dose of CTL019. The remaining patients are currently awaiting infusion (n=4) or opted out of the trial (n=16). At the time of data cut-off, 63 subjects, 59% of which had relapsed after allogeneic stem cell transplant, were evaluable for response (≥ three months follow up). Remission was achieved in 83% of these patients at three months after CTL019 treatment (complete response [CR] of 63% and CR with incomplete marrow recovery [CRi] of 19%). All the responding patients achieved a minimal residual disease (MRD) negative status. Additionally, the treatment showed durability of response: the relapse-free survival (RFS) rate among responders after remission onset was 75% at six months, while the 12-month RFS was 64%.
Among the secondary endpoints, the median duration of remission had not been reached at the time of the analysis, the probability of survival at 12 months was 79%, and the median overall survival (OS) was 16.6 months. CTL109 also showed a manageable safety profile. Grade 3/4 cytokine-release syndrome (CRS), a common problem in patients treated with CAR-T cells, occurred in 48% of the subjects, but no CRS-related death was registered. The most common Grade 3/4 non-hematologic adverse events (AEs) other than CRS were neutropenia (60%), hypotension (22%), hypoxia (18%), and increased aspartate aminotransferase (16%). The majority of AEs occurred in the first eight weeks after CTL109 infusion. There are some concerns related to the development of fatal cerebral edema in patients treated with CAR-T cells, which caused the death of five participants in Juno's study of JCAR015 in ALL patients and forced the FDA to halt the trial in May 2017. However, no cases of cerebral edema were reported in ELIANA.
Based on these data, CTL019 has the potential to give new hope to children and young adults with R/R B-cell ALL, a patient population with an urgent need for new treatment options. CTL019 was granted Breakthrough Therapy Designation (BTD) for this indication by the FDA in 2014. In March 2017, Novartis used preliminary data from the ELIANA trial to file a Biological License Application (BLA) for CTL019, which was also granted priority review by the agency.
On Sunday, June 25th, Novartis registered another big win for CTL019 by presenting a late-breaking abstract from the pivotal Phase II study JULIET in R/R diffuse large B-cell lymphoma (DLBCL). Both CTL109 and Kite's KTE-C19 have a BTD in DLBCL and, although cross-trial comparison has some limitations, CTL019 seems to have a superior profile compared with Kite's candidate (three-months ORR of 45% versus 39% for KTE-C19 and CR of 37% for CTL019 versus 33% for KTE-C19, based on three-month survival data from Kite's ZUMA1 trial). Further, one death due to edema was registered in the ZUMA1 trial of KTE-C19, representing the second fatal event for the drug after one CRS-related death occurred in the ZUMA3 trial for ALL.
Novartis is aiming to remain one of the big players in the immuno-oncology area by becoming the leader in the CAR-T market. Right now, the Swiss giant is leading this race as it was able to submit its BLA prior its main rival, Kite Pharma, which filed in the US and secured a priority review for KTE-C19 for the treatment of non-Hodgkin lymphoma (NHL) in May 2017.
These combined data will likely affect physician perception of the CAR-T cells under development. At the moment, CTL019 appears to be the safest and most promising product, putting Novartis on track to become a leader in the CAR-T cell market. The company is already developing its next-generation humanized CAR-T cell therapy, CTL119, which holds the potential to prevent relapse by increasing the persistence of CAR-T cells in the body.