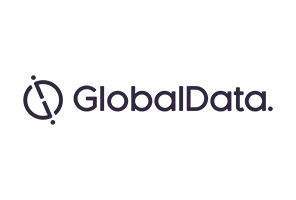 Encouraging new data were presented at the European League Against Rheumatism (EULAR) congress held in Madrid, Spain on June 15, 2017, for Samumed's SM04960 osteoarthritis (OA) pipeline product. The therapy explores a novel mode of action (MOA) for treating pain associated with OA of the knee by targeting the Wnt pathway and there is compelling evidence for SM04690's disease-modifying effects. OA is a slowly progressive joint disease and a major cause of disability and pain amongst the elderly, second only to cardiovascular disease. The OA market is largely genericized and ample need exists for more efficacious analgesics and disease-modifying OA drugs (DMOADs) as current standard of care centers around symptom management and is often associated with serious adverse events in the target patient population.
SM04690 is a small molecule, intra-articular (IA), Wnt pathway inhibitor in Phase II development for the treatment of knee OA and is undergoing a Phase III observational trial. The results presented at this year's EULAR were from the Phase II SM04690-OA-02 study (NCT02536833), which was a multicenter, placebo-controlled, randomized trial evaluating the safety and efficacy of a 2ml single IA injection of 0.03mg, 0.07mg, or 0.23mg SM04690 in 455 patients. Radiographic outcomes from a 26-week interim analysis demonstrated SM04690 0.23mg treatment maintained or increased medial joint space width (mJSW) compared with placebo (p=0.026) in the intention-to-treat cohort, and 39.6% of participants showed JSW improvement at this dose. Radiographic changes in the JSW are the current gold standard for assessing disease modification in OA and these results show promise for SM04690. In addition, improvement in WOMAC pain and function was evident for each dose group compared with placebo in the unilateral symptomatic patient cohort at Week 26.
According to the interim radiographic and clinical results, SM04690 has the potential as a DMOAD for the treatment of knee OA. Based on the completion date of January 2017 for the currently ongoing Phase II trial (NCT03122860), and recognizing the need for initiation and completion of a Phase III trial as well as FDA filing and approval, GlobalData estimates that the earliest SM04690 could gain approval is in early 2021. Moreover, as a small molecule, SM04690 is anticipated to be priced significantly lower than late-stage pipeline biologic DMOADs such as TissueGene's Invossa, which GlobalData anticipates to gain FDA approval in 2020. This poses an opportunity for Samumed to address a significant unmet need in this disease space, if these promising results are maintained throughout SM04690's late-stage clinical program.