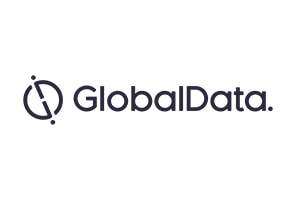 On October 4, the FDA approved Mylan's generic versions of Teva's blockbuster multiple sclerosis (MS) drug, Copaxone (glatiramer acetate), both the 20mg and the 40mg formulation.
Teva's Copaxone was the top selling MS drug in 2016, generating over $4B in sales. The patent for the 20mg version of Copaxone has already expired, and has been subject to generic erosion since June 2015 since the arrival of Sandoz/Momenta's Glatopa. However, the 40mg version of Copaxone is what drives the majority of Teva's Copaxone sales (over 85% in Q2 2017). Although a 40mg generic has been expected, this approval came in as a surprise, as the FDA previously issued an "information request" for Mylan's Copaxone generic in June 2017. It was believed that the "information request" letter would delay the generic approval until H2 2018. In addition, Sandoz/Momenta's difficulties in gaining approval for their 40mg version also lowered the expectations for any 40mg Copaxone generic to launch in 2017.
This surprise approval for Mylan came a day after the FDA issued a statement that it was going to introduce new measures to speed up the launch of generic versions of complex drugs in an effort to increase competition and drive down rising drug costs. Following news of this approval, Mylan's stock rose as much as 20% while Teva's stock tanked 14%.
MS drug prices are among the highest in healthcare. According to a document on patient access published by the National MS Society, in 2017, many of the disease-modifying MS therapies increased in price by more than $85,000 per year. In particular, Teva's Copaxone has risen almost 10,000% since its launch 20 years ago.
Mylan's 40mg Copaxone generic is likely to be priced at a 30% discount to the branded version, which will make it one of the cheapest drugs for MS available, at a price tag of approximately $60,000 a year. Mylan commented in its press release that it expects to start shipping the generic drug soon, and that the FDA approval letter also included a notation the company might be eligible for 180 days of exclusivity on the drug.
Teva has been receiving negative headlines recently, as investors are increasingly concerned about the high level of debt it took on to purchase Allergen's generic unit. The early than expected approval of Mylan's 40mg Copaxone generic will have major negative impact on Teva's anticipated cash flows in the near future and leaving the company in even worse financial shape.