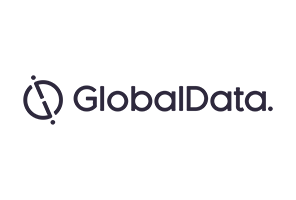 Acorda Therapeutics suffered a disconcerting setback with its Parkinson's disease (PD) drug Inbrija, formerly known as CVT-301, after the US Food and Drug Administration (FDA) rejected the company's new drug application (NDA) for the drug, filed on 26 June.
The regulator ruled that the NDA was insufficient to permit a substantive review. The reasons were not about the drug's clinical data, but rather related to manufacturing issues, including company's failure to provide the date its manufacturing site would be ready for inspection. Another issue was a question about the submission of the drug master production record.
In addition, the regulator requested more information at resubmission, which was not part of the basis for the 'refusal to file' letter.
Before the rejection from the FDA, Acorda had been tangled in patent lawsuits with ten companies that filed with the FDA to market generic versions of Acorda's Ampyra, the $500m multiple sclerosis drug that makes up 95% of Acorda's current revenues. In late March, the US District Court for the District of Delaware struck down four of five patents protecting Ampyra, leaving the company with a single patent covering the drug, which will expire in July 2018.
With generics threatening its top-selling brand, Acorda has been pinning its hope on Inbrija as a new revenue driver, but that is now at risk. In spite of this, the company remains confident in Inbrija's data package and its capability as a new treatment for PD, and is planning to address the issues as quickly as possible and re-file the application to the FDA.
Inbrija: meeting an unmet need in PD
Acorda acquired Inbrija in 2014 through a buyout of Civitas Therapeutics. Inbrija is a self-administered, inhaled powder formulation of levodopa developed for the treatment of off-period symptoms in patients with PD taking a carbidopa/levodopa regimen. These periods refer to times of day when medication is wearing off and symptoms worsen.
While levodopa administered in conjunction with a dopa-decarboxylase inhibitor is a common and the most effective oral PD therapy, many patients are associated with motor fluctuations such as sudden loss of dose effect and delayed benefit, leading to major impact on patients' quality of life. Due to complications with absorption and levodopa's short half-life, it is difficult to dose levodopa, and thus there is a need for a fast-acting dose of levodopa.
Inbrija aims to address this unmet need through the use of the ARCUS inhaler platform, a device that has undergone over a decade of development and was previously tested for inhaled insulin. It provides a more rapid onset of action and more reliable drug delivery, with the potential to offer near-instant relief to patients suffering from debilitating 'off' episodes.
To date, Inbrija is the earliest and least-invasive method to treat wearing-off. Closest competitor Apokyn uses a similar rescue strategy to Inbrija, but is reserved for advanced patients because the self-injectable pen or infusion may be difficult to administer. In view of this, Inbrija's ease-of-administration will allow it to gain a stronger foothold in the PD market.
---
Related Reports
GlobalData (2015). PharmaPoint: Parkinson's Disease – Global Drug Forecast and Market Analysis to 2022 – Event Driven Update, June 2015, GDHC011EPIDR