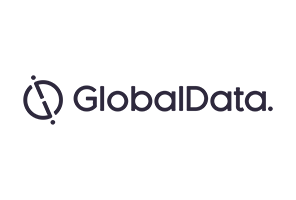 Gilead Sciences has announced that the European Medicines Agency (EMA) had accepted the market authoriaation application (MAA) for its novel anti-HIV fixed-dose combination (FDC) composed of bictegravir / emtricitabine / tenofovir (BIC / FTC / TAF).
This decision followed the company's new drug application (NDA) submission to the US Food and Drug Administration (FDA).
Both marketing applications are supported by positive results from four clinical trials confirming the safety and efficacy of the new investigational single-tablet regimen (STR).
Based on the safety and efficacy data released to date, GlobalData believes that Gilead will further strengthen its leading position in the human immunodeficiency virus (HIV) market by receiving EMA authorisation for BIC / FTC / TAF in 2018, with approval and uptake in individual EU countries likely in late 2018 / early 2019.
Earlier this year, the California-based drug manufacturer announced that four Phase III clinical trials evaluating an STR of bictegravir (BIC), a novel investigational integrase strand transfer inhibitor (INSTI), and Descovy (emtricitabine / tenofovir alafenamide [FTC / TAF]), met their primary objectives of noninferiority for the treatment of HIV in both treatment-naïve and virally suppressed patients.
The goal of three of the studies was to explore the efficacy and safety of BIC / FTC / TAF compared with regimens containing approved INSTI Tivicay (dolutegravir) among treatment-naïve patients and virally suppressed patients switching from an existing antiretroviral regimen. A fourth trial compared switching to BIC / FTC / TAF versus remaining on a protease inhibitor (PI)-containing regimen.
Because it does not require a pharmacokinetic enhancer, such as Tybost (cobicistat), BIC / FTC / TAF represents an improvement over Gilead's currently marketed STRs, particularly Genvoya (elvitegravir / cobicistat / FTC / TAF).
In addition, Gilead has recently announced the 48-week results of two of these Phase III trials evaluating BIC / FTC / TAF for the treatment of treatment-naïve HIV patients. In both studies (1489 and 1490), 92.4% and 89.4% respectively of patients who were administered BIC / FTC / TAF achieved the primary endpoint of HIV-1 ribonucleaic acid (RNA) levels below 50 copies/mL, demonstrating a similar efficacy compared with ViiV's STR, Triumeq (abacavir / dolutegravir / lamivudine) and dolutegravir + Descovy (93.0% and 92.9%, respectively).
Primary research conducted by GlobalData revealed that BIC could offer a higher barrier for resistance compared with other drug classes, a main issue associated with treatment failure. No patients randomised to the bictegravir or dolutegravir arms developed treatment-emergent resistance.
BIC / FTC / TAF does not require a pharmacokinetic enhancer, which is associated with deleterious drug-drug interactions (DDI) and other adverse events.
Given the great advantages that novel INI-based STRs BIC / FTC / TAF may offer, GlobalData expects that the sales of other anti-HIV drugs classes, such as STRs composed of non-nucleotide reverse transcriptase inhibitors (NNRTI), are going to see reduced uptake in the future, at a negative compound annual growth rate (CAGR) of approximately 2.9% from 2015–2025. NNRTIs accounted for an estimated $836m in France, Germany, Italy, Spain, and the UK in 2015.
For these reasons, GlobalData expects BIC / FTC / TAF to quickly contribute to Gilead's HIV portfolio, further building on the success of its TAF-based regimens Genvoya, Odefsey (rilpivirine / emtricitabine / TAF), and Descovy.
Since the current HIV treatment guidelines followed by EU clinicians recommend INSTI-based regimens as first-line treatments, this may result in a greater opportunity for the novel drug to reach a peak in sales shortly after its potential upcoming approval.