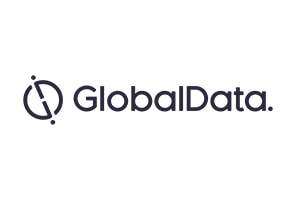 On September 12, GlaxoSmithKline (GSK) announced planned regulatory filings for Nucala (mepolizumab) in 2017 as an add-on therapy for the reduction of moderate to severe exacerbations in patients with chronic obstructive pulmonary disease (COPD).
Nucala binds to human interleukin 5 (IL-5), inhibiting it from binding to IL-5 receptors on eosinophils and reducing eosinophil-mediated inflammation. Ample need exists for the treatment of eosinophilic COPD patients whose symptoms and exacerbations cannot be controlled by inhalation therapy alone. According to GlobalData, Nucala has a strong ability to address major unmet needs in this niche patient population, with the potential to reach blockbuster sales in COPD alone by 2022.
COPD is a progressive lung disease characterized by an abnormal inflammatory response and airflow obstruction that is not fully reversible. The fourth leading cause of death in the world, COPD limits a patient's ability to complete basic, daily tasks, as the disease develops into more severe stages. Current marketed drugs, such as Boehringer Ingelheim's Spiriva (tiotropium) and GSK's Advair (fluticasone/salmeterol), fail to control the disease sufficiently in all patients. As a result, patients continue to suffer severe exacerbations, and the COPD mortality risk remains high, as exacerbations are the largest contributor to the disease worsening, impaired QOL, and need for hospitalization. Alternative treatment options such as Nucala are needed to address the overall treatment burden of the current therapy options in difficult to treat, exacerbating patients.
GSK's regulatory filings for Nucala will be based on the results of two randomized, placebo-controlled, double-blind, parallel-group studies, METREX and METREO, enrolling 836 and 674 patients, respectively, at high risk of exacerbations despite standard maintenance therapy with an inhaled corticosteroid (ICS), long-acting beta agonist (LABA), and long-acting muscarinic antagonist (LAMA). In the METREX study, the group receiving Nucala (100mg) with higher eosinophils showed a statistically significant reduction in the frequency of moderate to severe exacerbations compared with placebo (18%, p = 0.036 after multiplicity adjustment). However, the METREO study did not demonstrate a statistically significant reduction in moderate to severe exacerbations between Nucala and placebo (20% for 100mg, p = 0.068; 14% for 300mg, p = 0.014 after multiplicity adjustment). That being said, rates of exacerbation reduction increased in relation to baseline blood eosinophil counts, providing a potential biomarker for COPD patients most likely to respond to treatment with Nucala. Identification of biomarkers for phenotype-specific treatment is a substantial unmet need in the COPD space, marking a win for GSK.
Regarding the competition in the COPD market, AstraZeneca's IL-5 inhibitor benralizumab is in Phase III development for the treatment of eosinophilic COPD patients whose symptoms cannot be controlled by inhalation therapy alone, the same patient population Nucala is targeting. However, Nucala is expected to launch in 2019, a year earlier than benralizumab in the COPD market, as AstraZeneca does not plan to file for regulatory approval until 2018 in the US and EU. Although GlobalData anticipates Nucala and benralizumab will only target a very small subset of the COPD patient pool, biologics are priced at a premium in comparison with current inhaled therapies, with an anticipated annual cost of therapy of over $34,000. Nucala and benralizumab are, therefore, estimated to accumulate sales of $2.2 billion and $1.3 billion in 2025, respectively, in the eight major pharmaceutical markets of the US, France, Germany, Italy, Spain, UK, Japan, and Australia, marking blockbuster therapies for both GSK and AstraZeneca.