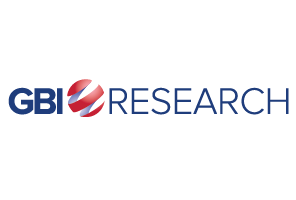 As the world's first human head transplant rapidly approaches, it's time to face the implications this could have for the future of surgery and pharma therapy.
In December this year, Professor Sergio Canavero of Italy will operate on Valery Spiridonov, a terminally ill Russian man suffering from Werdnig-Hoffmann Disease – a rare neuronal and muscular degenerative condition.
The operation will take 150 medical staff 36 hours to carry out and cost $10m.
Professor Canavero will begin by cooling Mr Spiridonov's body to 50 degrees Fahrenheit, before severing his head and the head from the body of a brain-dead donor.
The severed spinal cord will then be reconnected using polyethylene glycol, which will act as a glue.
Too soon and too radical?
Critics claim the procedure is unethical and that the science doesn't yet exist for the procedure to be successful.
However, in recent years it has been shown that transplant technology is moving in the right direction.
Hand transplant surgery was carried out on nine-year-old Zion Harvey of Maryland, US in 2015, and the UK's first patient, Chris King of Doncaster, UK last year.
Both surgeries were successful, with the patients showing remarkable improvements month on month.
Pressure on pharma to keep pace
The biggest limitation to the success of transplantation surgeries has been the requirement of life-long multidrug immunosuppressive therapy, which carries the risk of serious side effects.
There are currently only a handful of immunosuppressive drugs that are indicated for transplant rejection, of which Astellas's Prograf (tacrolimus) is the most widely used.
If the world's first head transplant is successful then the pressure will be on for Astellas's drug, and others from the likes of Sanofi, Roche and Novartis, to perform.
If all goes well, the door will be open for similar transplant surgeries to become standard procedure in the future –and Astellas, with its currently successful drug, could see itself in a commanding position.
An uncertain future
Who knows where this procedure could take future disease treatment?
Are we witnessing the beginning of a new form of treatment of not only muscoskeletal atrophic diseases but also cardiovascular disease and metabolic diseases such as diabetes and obesity?
Whatever the future of these surgical procedures, if current drug options are insufficient and fail to prevent transplant rejection in December, the race will be on to discover drugs that can meet this need.