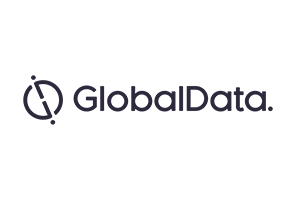 At the 26th Biennial Congress of the International Society on Thrombosis and Haemostasis (ISTH) held this past week in Berlin, there was excitement over data on gene therapies for hemophilia.
Gene therapies exploit retroviral vectors to deliver gene products for functional coagulation factors to hemophilia patients. Candidates for hemophilia B, UniQure 's AMT-060 and Spark Therapeutics ' SPK-9001, both showed durability of response.
Spark reported updated data on ten patients from the Phase I/II trial of SPK-9001. None of the patients in the trial experienced bleeding episodes after treatment. The annualised bleed rate (ABR) was reduced from 11.1 to 0.4, and the Factor IX (FIX) infusion rate was reduced by 99%. The first participant treated with SPK-9001 presented a mean steady state FIX level of 33% after 18 months of administration.
UniQure also presented results from the high-dose cohort of the Phase I/II trial of AMT-060. The study enrolled ten patients who were assigned to either a low-dose (n = 5) or high-dose (n = 5) cohort. After a one-year follow-up, the five patients included in the high-dose cohort discontinued routine prophylactic FIX infusions and presented a mean FIX level of 7%. The ABR for these patients was 0.5, an 84% improvement over the one-year pre-study ABR. Only one subject reported two unconfirmed spontaneous bleeds.
In a poster presentation at the ISTH meeting, uniQure showed that the existence of anti-adeno-associated virus 5 (AAV5) neutralising antibodies (NAB) prior to treatment did not affect the efficacy of AMT-060 in the low-dose cohort. The presence of pre-existing NABs to AAV vectors has always been a huge concern among gene therapy developers, and patients with NABs are not currently eligible for clinical trials of gene therapy.
Gene therapies: doubts on pricing
Based on these data, gene therapy might represent a potential curative option for hemophilia B patients. However, some doubts still remain about the pricing of these products.
Glybera was developed by uniQure for the treatment of lipoprotein lipase deficiency (LPLD). LPLD only affects one to two persons per million and was sold at more than $1m in Germany. The prohibitive cost of the drug resulted in a low uptake in the first year on the market. Consequently, uniQure decided not to conduct additional studies required for US approval and for the prolongation of the conditional EU approval.
Although the size of the hemophilia A and B market is larger than that of LPLD, hemophilia A and B patients are currently managed through routine injections of the missing clotting factor. The cost of this burdensome prophylactic treatment varies from $200,000 to $700,000 per year, depending on the factor concentrate used. GlobalData believes that a $1m gene therapy, which would allow bleeding protection with a single administration, may still be appealing to payers. A single administration of gene therapy would improve patient's quality of life and ensure economic savings over the long-term costs of prophylactic treatment.
The US Food and Drug Administration (FDA) and European Medicines Agency (EMA) are trying to speed the development of these treatments that will address a high unmet medical need in the hemophilia space by granting Breakthrough Therapy and PRIME designations, respectively, to both drug candidates, as well as to other gene therapies. Although the companies involved in the development of gene therapies for hemophilia have not disclosed details regarding their pricing strategies, GlobalData expects that AMT-060 will be the first gene therapy to enter the hemophilia market and that uniQure will use a similar pricing strategy as with Glybera.
Related reports
GlobalData (2017). PharmaPoint: Hemophilia A and B – Global Drug Forecast and Market Analysis to 2026; June 2017, GDHC148PIDR: https://pharma.globaldata.com/Reportsview.aspx?DocID=52491.