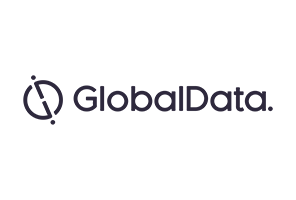 At this year's installment of Digestive Diseases Week (DDW), researchers and clinicians gathered to reflect on the remarkable progress made in the treatment of chronic hepatitis C over the past 2 decades. While difficult-to-treat patients still remain, hepatitis C—a disease of unknown etiology 30 years ago—is now largely curable.
The advent of safe and efficacious direct-acting antiviral (DAA) regimens over the past 3–4 years has made it possible to cure 9 out of every 10 patients who receive treatment—a stark contrast to the interferon (INF)/ribavirin (RBV) era of the 1990's, when patients often endured debilitating side effects and long treatment durations for a low probability of being cured.
For clinicians on the front lines, good correlation between sustained virologic response (SVR) rates observed in Phase III randomized controlled trials (RCTs) and real-world studies, such as HCV-TARGET, have provided reassurance that overall cure rates in actual clinical practice should remain high if patients are adherent. In addition, retrospective analyses of RCTs have revealed the surprisingly persistent importance of RBV for improving treatment outcomes in some patients who may otherwise fail treatment using DAA-only regimens.
Despite this outstanding progress, for the remaining 5–10% of patients who fail to achieve SVR post-therapy, a cure remains elusive. The most difficult-to-treat patients include those with decompensated cirrhosis, particularly treatment-experienced genotype 3 (GT3) cirrhotics, and cases of relapse associated with the presence of NS5A resistance-associated substitutions (RAS).
While researchers and clinicians are optimistic that the expected licensure of AbbVie's glecaprevir/pibrentasvir and Gilead's sofosbuvir/velpatasvir/voxilaprevir later this year will help to improve SVR rates in these and other challenging cases, the inability to cure all of these small subsets of difficult-to-treat patients will likely remain for the foreseeable future.
According to presenters at DDW, additional outstanding areas of concern for managing hepatitis C include treatment-emergent RAS, the impact of drug-drug interactions on clinical outcomes, and safety concerns surrounding the potential association of hepatitis C treatment with hepatitis B virus (HBV) reactivation and recurrence of hepatocellular carcinoma (HCC). While data supporting these 2 serious safety concerns are inconclusive and fairly controversial within the medical community, experts stressed the need for clinicians to be aware of these potential serious adverse events when treating hepatitis C patients, and studies are currently underway to further investigate these issues.
Overall, the atmosphere surrounding hepatitis C at DDW was one of intense optimism, and while the race to cure hepatitis C in all patients is far from over, the finish line is in sight.