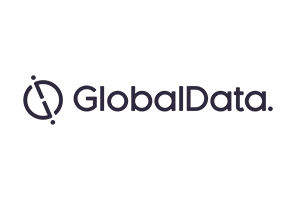 Since 2016, Teva Pharmaceuticals' stock price has almost halved. This is not an unexpected development, however, as the Israeli drug maker has been under a lot of pressure in recent years. Its top selling brand, Copaxone, is facing increasing competition, and its major pipeline asset, laquinimod, recently failed one of its Phase III trials.
Copaxone is an injection-based therapy that has moderate efficacy, but a good safety and tolerability profile, and is used as a first-line treatment for relapsing-remitting multiple sclerosis (RRMS) in many countries. Copaxone is a world-leading MS treatment with annual sales over $4B. It contributed 40% of Teva's consolidated profit in Q1 2017. However, Copaxone is increasingly facing competition from both generics and other branded treatment options.
To combat generic erosion, Teva reformulated Copaxone to a high-dose version that has a patent expiry in 2030. However, since 2015, Copaxone has lost four of the five patents protecting its new high-dose formula, opening it up to potential generic erosion in the near future. The introduction of oral agents for the treatment of RRMS with comparable, if not superior, efficacies and more convenient routes of administration has hindered Copaxone's sales growth. Additionally, as Roche's latest blockbuster candidate, Ocrevus, was approved earlier this year, it will only mean more competition for Copaxone.
Teva has invested substantial time and resources into its new multiple sclerosis (MS) drug, laquinimod. However, this month, Teva's hope for a follow up to its blockbuster Copaxone has ended with laquinimod's failure to meet the primary endpoint in its third Phase III trial. Teva's pipeline asset, laquinimod, is a once-daily oral agent with a novel mechanism of action for the treatment of RRMS.
Laquinimod had a roller coaster ride in terms of clinical trial results and regulatory approval. The drug originally gained fast-track FDA designation in 2009; however, it failed to gain approval in Europe in 2014, as the EU regulatory body concluded that the risk-benefit profile of laquinimod was not favorable. Now, following the negative result from laquinimod's third Phase III trial, Teva has confirmed that it is going to drop the development of laquinimod in RRMS. However, the development of laquinimod in primary progressive MS (PPMS)—a major unmet need in MS—will continue, as laquinimod did meet a number of secondary endpoints including improvements in brain volume.
Despite major opposition ahead of Teva's branded segment in the near term (over 75% of profit in the branded segment come from MS), Teva also has a large and growing generic arm. The company's acquisition of Allergan's generics unit for $40.5B in 2016 solidifies Teva as the largest generic manufacturer in the world in terms of sales.
Teva's management team is working to decrease the company's dependence on Copaxone; profit from the generics division increased to 42% of consolidated profit in Q1 2017 compared with 36% in 2016. Teva's prospect in the generics business is looking good, as Teva is one of the few generic firms with the financial resources and manufacturing capabilities to reproduce complex drugs such as biosimilars. Therefore, Teva's future might not be as gloomy as its performance in MS would make it seem.