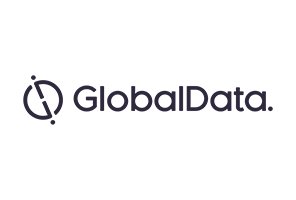 On 5 July, Merck & Co. announced that the FDA had placed clinical holds on three combination studies of its programmed cell death protein 1 (PD-1) inhibitor, Keytruda (pembrolizumab), in multiple myeloma. The studies include two Phase III studies (KEYNOTE-183 and KEYNOTE-185) where Keytruda is being studied in combination with Celgene's Revlimid (lenalidomide) or Pomalyst (pomalidomide) with dexamethasone. The third trial is a Phase I study (KEYNOTE-023) that has a cohort of patients receiving Keytruda in combination with Revlimid and dexamethasone.
The decision to place clinical holds on these three trials followed an earlier review of data by the Data Monitoring Committee (DMC), in which an increased number of deaths was noted in the Keytruda arms of the KEYNOTE-183 and KEYNOTE-185 trials. Merck responded to the DMC's review by halting new patient enrollment starting 12 June. With the newly-announced FDA decision to place clinical holds on the trials, all patients enrolled in KEYNOTE-183 and KEYNOTE-185, as well as those in the Keytruda + Revlimid + dexamethasone cohort of KEYNOTE-023, will now discontinue investigational treatment with Keytruda.
A rare stumble for Keytruda
This news is a rare stumble for Merck's Keytruda, which has been going strong against its competitors in the PD-1/programmed death-ligand 1 (PD-L1) inhibitor class. In October 2016, Merck gained a coveted first-line approval for Keytruda in non-small cell lung cancer (NSCLC) patients, a setting in which its main rival, Bristol Myers-Squibb's (BMS') Opdivo (nivolumab), had failed its pivotal Phase III study. In May of this year, Merck gained an FDA nod for second-line bladder cancer, a setting in which the company's other rival, Roche's Tecentriq (atezolizumab), recently failed its confirmatory Phase III trial. Also in May of this year, Keytruda was approved for microsatellite instability-high (MSI-H) or mismatch repair (MMR)-deficient tumors, across all tumor types.
Building upon its success in solid tumors, Merck had set its sights on blood cancers, which have thus far not been a focus of development programs for PD-1/PD-L1 inhibitors. In March 2017, Keytruda gained accelerated approval for relapsed/refractory Hodgkin's lymphoma, marking its first blood cancer indication. In multiple myeloma, Merck & Co. had an aggressive development program, with the KEYNOTE-183 and KEYNOTE-185 trials designed for registration in relapsed/refractory and frontline patients, respectively. With both of these trials on clinical hold, the outlook for Keytruda in multiple myeloma has dimmed considerably.
There were indications from the earlier DMC meeting that the deaths were related to Keytruda treatment. If this is confirmed, Merck may terminate development of the drug in multiple myeloma altogether. Even if development were to continue, Revlimid and Pomalyst are still considered backbone therapies in multiple myeloma, so Merck's strategy for combination therapy would have to be overhauled and alternative backbone therapies, such as Takeda's Velcade (bortezomib) or Ninlaro (ixazomib), would need to be explored.
The clinical holds cast doubts about the future of the PD-1/PD-L1 class in general for multiple myeloma. In Opdivo's pivotal Phase III CheckMate602 trial in multiple myeloma, the drug is being investigated either as a combination with Pomalyst and dexamethasone, or a combination of BMS' Empliciti (elotuzumab), Pomalyst, and dexamethasone. The safety profile of Opdivo in this ongoing trial will be closely monitored for insight into whether the toxicities seen in the Keytruda trials were specific to the drug itself or applicable to the entire class of PD-1/PD-L1 inhibitors when used in combination with immunomodulatory drugs.