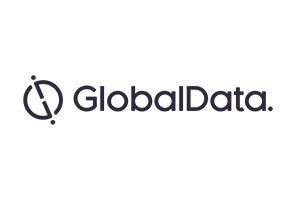 On 11 April 2017, Mundipharma announced a strategic partnership with Kolon Life Science (KLS) to market Invossa in Korea, which marks the second partnership initiated by KLS since November 2016. Invossa is the world's first cell-based therapy for osteoarthritis (OA) exhibiting disease-modifying capabilities.
OA is a slowly progressive joint disease and a major cause of disability and pain amongst the elderly, second only to cardiovascular disease. The OA market is largely genericized and ample need exists for the availability of biologic therapy or disease-modifying OA drugs (DMOADs), as current treatment focuses on symptom management. Invossa demonstrates strong potential to address the major unmet need in the OA market, as it awaits approval by the Korean Ministry of Food and Drug Safety (MFDS) in Q2 2017.
Under the partnership, Mundipharma gained responsibility for marketing and distributing Invossa to general and semi-private hospitals in Korea, while KLS targets the general practitioner market.
KLS previously partnered with Mitsubishi Tanabe Pharma in November 2016, which will handle running clinical trials and regulatory filing in Japan. Mitsubishi Tanabe already has expertise in the successful commercialization of Johnson & Johnson's rheumatoid arthritis drug Remicade, and has the potential to position Invossa for success in the Japanese market. Mitsubishi Tanabe is also responsible for exporting Invossa globally.
Invossa and the race for DMOAD market exclusivity
Next stop in Invossa's race to approval is the US, where TissueGene has completed Phase II trials and received a Special Protocol Assessment designation for a Phase III trial scheduled to begin in Q2 2017, around the same time KLS hopes to market the drug in Korea. TissueGene is a Maryland-based bio-pharmaceutical company, which licensed intellectual property rights to KLS for development and commercialization of Invossa in Asia. TissueGene expects to gain FDA approval as the first DMOAD for OA, a significant opportunity for the company.
Successful development of DMOADs often requires more capital than development of conventional OA analgesics and can be associated with higher risk. However, when competing for position in a market that has been stagnant over the last couple of decades, DMOADs have the potential to be a lucrative investment if successfully marketed. If approved in the US, Japan and Korea, Invossa has the potential to dominate the OA market as a first-in-class DMOAD.
However, with SM-04690, another DMOAD, in US Phase III trials and an additional 44 Phase II products in the OA pipeline, Invossa will have to perform exceedingly well to maintain its position on the Ivy League scoreboard. TissueGene expects to complete the US Phase III trial in 2018 and GlobalData believes that the earliest it could gain regulatory approval would be in the beginning of 2020. Although Invossa faces future competition, the drug has the potential to have market exclusivity for the foreseeable future.