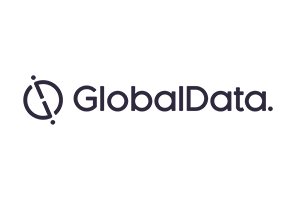 Pay-for-performance deals, also known as value-based payments, have been implemented in Europe for some time as a way to ensure cost-effectiveness. Back in 2007, Johnson & Johnson (J&J) inked a deal to reimburse Britain's National Health Service (NHS) for the drug Velcade, which is widely used to treat patients with multiple myeloma, if patients did not respond to the drug. This deal ended up lowering the cost of Velcade to the NHS, and led to its listing on the NHS recommended drugs list, making it available to patients in the national healthcare system in Britain.

With rising pressure to lower drug costs in the US, insurers are turning to pay-for-performance deals to make sure they get what they pay for in terms of clinical benefit. Harvard Pilgrim Health Care, one of Massachusetts' largest health insurers, is the latest US insurer to negotiate two value-based payment deals, with pharma giants Amgen and Eli Lilly & Co. In its deal with Amgen, Harvard Pilgrim will pay less for Amgen's blockbuster drug Enbrel (annual cost of therapy $53,000 in the US), which is used to treat patients with rheumatoid arthritis, if patients score below a certain level on six pre-specified clinical effectiveness criteria. Harvard Pilgrim's CMO Michael Sherman said that historically, only one-third of patients have had acceptable scores in all six criteria, and thus, this value-based payment deal is expected to significantly reduce costs for the insurer.
In its second deal, this one with Eli Lilly & Co., payment for Lilly's osteoporosis drug, Forteo (annual cost of therapy $14,000 in the US), will be tied to patient adherence. Patients typically have a hard time completing the recommended treatment regimen for Forteo, which requires daily self-injections. When patients don't adhere to their prescriptions, the treatment is less effective and this also leads to lost revenues for the drug developer. With Harvard Pilgrim and Lilly's new deal, the insurer will pay less per unit for the drug the longer patients stay on their treatments.
From the drug developer's perspective, there is value in these pay-for-performance deals. These deals allow drug companies to secure coverage with insurers, without having to lower list prices on drugs, which would ultimately compromise negotiations with payers across the market. Pharma giants Merck & Co., Novartis, and Bayer have all experimented with pay-for-performance deals in the past.
In the current climate, where pharmaceutical pricing is under fire, pay-for-performance deals will likely become more common. Despite the difficulty in their implementation, related to tracking of patient outcomes, and monitoring of adherence, this model could become a viable alternative to the flat-pricing model most commonly seen in the US pharmaceutical market today.