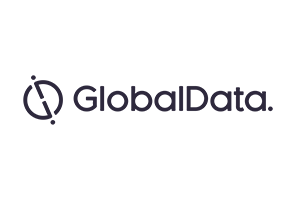 At this year's Late-breaker session of the European Congress of Clinical Microbiology and Infectious Diseases (ECCMID), preliminary results of Synthetic Biologic's Phase IIb trial of SYN-004 (ribaxamase) and Seres Therapeutic's Phase IIa of SER-109 clinical development heightened the hope of finding an effective treatment for Clostridium difficile (C. difficile) infections, and in particular reducing the risk of experiencing recurrences. While Synthetic's ribaxamase reported positive top-line results from their recent clinical development, Seres' SER-109 was announced in July last year to have failed to achieve its primary endpoint of a reduced relative risk of C. difficile infection (CDI) recurrence up to eight weeks after treatment. Although both studies were very similar in design, key differences on the diagnosis of recurrent CDIs described during company presentations at the ECCMID might have been an important distinguishing factor between these two studies and their respective outcomes.
In the double-blind, placebo-controlled Phase IIb trial of Synthetic's prophylactic treatment ribaxamase, 412 patients received IV ceftriaxone, which was co-administered with a course of placebo or the study drug. After a six-week follow-up period, patients taking ribaxamase were found to have a relative risk reduction for developing a CDI of 71.4% (p = 0.045). In addition, re-colonization of C. difficile infections and new VRE infections at 72h and four weeks were both statistical significantly lower in the ribaxamase treatment group than compared to the placebo treatment arm (p < 0.05).
Comparatively, in the double-blind, placebo-controlled Phase IIb trial of Seres' SER-109, 89 patients were randomized to receive either a placebo or SER-109, with no difference observed between either study arm with respect to the risk of CDI recurrence eight weeks after treatment.
While Synthetic's SYN-004 mostly used an enzyme immunoassay to detect the expressed cytotoxins A and B for diagnosis of CDIs, 72 of 89 patients in Seres' SER-109 clinical trial were diagnosed with recurrent CDI using PCR testing to detect the genes encoding the toxins. After achieving disappointing results, Seres carried out further analysis and identified that the highly sensitive PCR test may have resulted in the misdiagnosis of many of the enrolled patients, which it identified as the main factor for the undesired outcome. The company also identified that other factors such as ineffective dosing of SER-109 could have been responsible for its disappointing top-line results.
Both companies are planning to move forward into pivotal clinical development phases, with Seres hoping that the use of more selective diagnostic testing during enrollment will result in superior efficacy for SER-109.
Recurrent CDIs remain a key challenge not only in the treatment, but also in accurate diagnosis of the disease. Recent guidelines, such as those published by ESCMID, have highlighted the importance of using a combination of both selective and sensitive diagnostic testing to give the best chance of an accurate diagnosis.