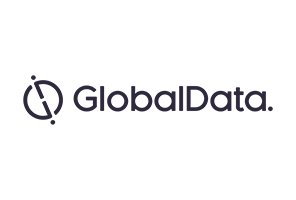 On June 4th 2017, the first positive results of treatment with poly ADP ribose polymerase (PARP) inhibitors in patients with human epidermal growth factor (HER2)-negative and germline BRCA mutations were presented at the American Society of Clinical Oncology (ASCO) conference. As mentioned by Dr Allison W. Kurian during the discussion session, the results of the OlympiAD Phase III trial assessing the efficacy and safety of AstraZeneca's Lynparza (olaparib) in the second-line setting are practice changing, especially in triple negative breast cancer (TNBC) patients with extreme unmet needs.
PARP inhibitors are targeted therapies that can induce apoptotic processes by altering the DNA repair pathway. These agents are particularly potent where the cellular DNA repair machinery is already compromised, as in patients with BRCA gene mutations. Results presented at the ASCO conference showed that Lymparza improved progression-free survival (PFS) by about 3 months in comparison with a chemotherapy-agent including capecitabine, Halaven (eribulin) or vinorelbine. Lynparza was also better tolerated as the rate of grade 3 or higher events was 36.6% in the Lynparza group vs 50.5% for those receiving chemotherapy.
However, certain barriers remain to the uptake of PARP inhibitors as patients with breast cancer are not yet routinely tested for BRCA mutation, potentially limiting the number of patients eligible to receive Lynparza. Another challenge lies in the re-positioning of PARP inhibitors in front-line metastatic setting as they would face a more efficacious comparator such as taxane or anthracycline regimens. However, the early disease setting (adjuvant therapy) is a clear opportunity for PARP inhibitors to demonstrate efficacy in a larger number of eligible patients. Due to Lynparza's first-to-market advantage, Globaldata anticipates that it will become the market leader among PARP inhibitors in the HER2-negative market and generate blockbuster sales.
Based on the results presented at the ASCO conference, Lymparza has established the use of PARP inhibitors in breast cancer patients and future trials exploring various settings and combination strategies will be crucial for expanding their use in breast cancer patients.