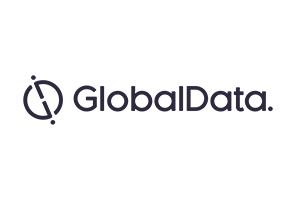 pSivida and Alimera have recently entered a global collaboration agreement on pSivida's eye product, the Durasert™ three-year treatment for posterior segment uveitis (Durasert).
The new collaboration agreement was announced on 10 July. It is an amended version of the prior collaboration agreement.
Under the new agreement, Alimera was granted the rights to pursue the posterior segment uveitis indication for Iluvien™, the licensed version of pSivida's Durasert™, in Europe, the Middle East, and Africa (EMEA) in exchange for tiered, sales-based royalty payments. pSivida keeps commercialisation rights in all other countries including the US.
The modified agreement was put into place after pSivida's submission of EU marketing approval application (MAA) for posterior segment uveitis in June, following Durasert's success in its second Phase III trial. Now, pSivida is going to withdraw the centralised EU application, and Alimera will file an application for Iluvien™ for the posterior segment uveitis indication within eight months in 17 EU countries where the drug was already approved for the treatment of diabetic macular edema. Meanwhile, pSivida remains on track to file a new drug application (NDA) with the US Food and Drug Administration (FDA) by the end of this year.
If approved, Durasert will compete with Retisert and Ozurdex in the US market and Ozurdex in the EU market. Retisert was approved in the US in 2005 and is an older version of Durasert that uses second-generation Durasert technology to deliver fluocinolone acetonide. Ozurdex gained approval in the US and EU in 2011. It was developed by Allergen using the polymer drug delivery system to deliver dexamethasone. Comparing these three ocular implants, Iluvien carries some clear benefits over its competitors.
Key opinion leaders (KOL) interviewed by GlobalData were particularly impressed by the convenience of Iluvien's single, in-office injection, which they believed would greatly improve patient compliance. In addition, Iluvien has a longer duration of action, lasting for three years after a single injection, compared to 30 months and six months in Retisert and Ozurdex, respectively.
Given the promising long-acting duration of Iluvien, which could potentially address the huge unmet need in uveitis treatment, some KOLs envisage an increasing proportion of patients for this new comer. GlobalData believes it will likely to steal market share from its competitors.
Overall, KOLs were generally optimistic about the use of ocular implants in uveitis management, and were considering implant therapy as a safer alternative to systemic corticosteroids due to the reduced potential of developing systemic side effects and the comparatively longer-acting duration. Consequently, GlobalData also anticipates that there will be an overall rise in patient share of ocular implants for posterior segment uveitis treatment in the coming few years.